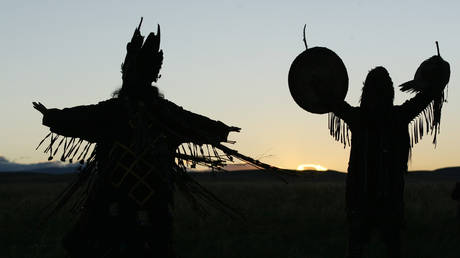 The rite was staged on the day of the summer solstice due to it being a "very powerful" time Shamans await the sunrise during the grand shamanic ritual in Russia's Republic of Tuva. © Sputnik / Alexandr Kryazhev
Russian shamans have asked the spirits for victory in the conflict in Ukraine and good health for the country's troops as part of a major ritual that took place in the Tuva Republic in southern Siberia.
Everyone was welcome to attend the rite held in the republic's Mongun-Bulak area on Wednesday morning, the Adyg Eeren organization of local shamans told TASS news agency. Similar rituals were also performed in other parts of the country, it added.
The day of the summer solstice was chosen for the occasion because it is a "very powerful" time that is considered "favorable for achieving the support of spirits and ancestors for a successful conclusion of the summer," the organization explained.
According to Adyg Eeren, the shamans "asked for the well-being of the whole of mankind, for the victory of our soldiers in the special military operation and for their good health" during the ritual.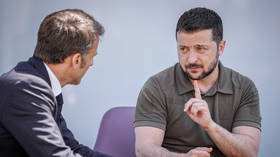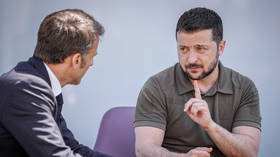 Read more
France could offer Ukraine NATO-for-peace – Le Monde
Shamanism is a system of belief held by some indigenous peoples in Siberia and other Russian regions. It views a human being as part of the cosmos, with the shamans being considered the mediators between the worlds of the living and the dead. The religion is professed by Buryats, Evenks, Yakuts, Tuvans and other ethnic groups.
Late last year, shamans in Peru issued a prediction that the conflict in Ukraine would be over in the summer of 2023.
"All this will calm down. Peace, tranquility will come. That's what we've seen," shaman Cleofe Sedano, who is based Peru's capital Lima, told Reuters. According to Sedano, a peace treaty between Moscow and Kiev will be signed by this August.
Russia maintains that it is eager to work out a settlement to the conflict across the negotiating table. However, Moscow says a lack of reasonable proposals from Kiev and its Western backers has so far left it no choice but to continue trying to attain its goals on the battlefield. (RT)
Azərbaycan24 sosial şəbəkələrdə