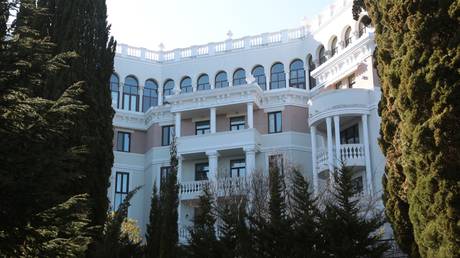 A Crimean MP suggested that such a move could serve as a "vaccination against Nazism" A house in the Yalta region of Crimea, Russia, where the former apartment of Ukrainian President Vladimir Zelensky is located © Max Vetrov; RIA Novosti
Ukrainian President Vladimir Zelensky's former apartment in Crimea could be turned into a museum dedicated to the fight against Nazism, according to a proposal put forward by the head of the Crimean parliament, Vladimir Konstantinov.
Speaking on the TV channel Rossiya 24, the politician claimed that such a move would be a good way to "vaccinate against Nazism for centuries to come" and serve as a warning as to what can happen to "schemers who pushed it too far."
Konstantinov explained that it was unlikely that the property would ever be purchased by a regular family since "no normal person could live there" as it would be akin to "purchasing Hitler's apartment."
He admitted, however, that the property, despite its ties to the Ukrainian leader and the subsequent hype around it, is not really a noteworthy asset for Zelensky. "This asset is perhaps more symbolic for him than actually valuable," Konstantinov said, noting that while it could seem significant for the average person a billionaire would not find the property to be anything special.
The proposal comes after the Crimean parliament leader announced that some 100 nationalized properties formerly owned by Ukrainian oligarchs, businessmen, and politicians who have direct ties to the Kiev government or have become "unfriendly to Russia" would be auctioned off in the near future. Earlier this year, Konstantinov announced that over 700 such properties had been nationalized by the regional authorities.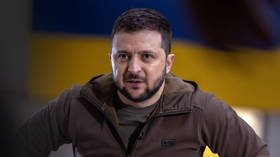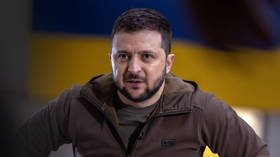 Read more
West using Zelensky's Jewish heritage to distract from Nazism in Ukraine – Putin
Konstantinov also noted in a Telegram post on Saturday that eight of these estates have already been sold off to the tune of over 800 million rubles ($8.3 million) and stated that the Crimean counter-terrorism commission will continue to uncover assets belonging to Ukrainian oligarchs.
"We will not allow these people who sponsor the murder of Russian people and support the terrorist Kiev regime to make money off our residents. And then we will transfer the properties to new, decent owners," Konstantinov wrote.
Crimea broke away from Ukraine after the Western-backed Maidan coup in Kiev in 2014. The peninsula held a public referendum where residents overwhelmingly voted to become a part of Russia. Kiev and its Western backers have continued to deny the legitimacy of that referendum and insist that the peninsula remains a part of Ukraine. (RT)
Azərbaycan24 sosial şəbəkələrdə