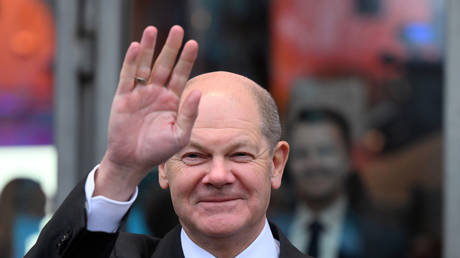 Deutsche Bank is "a very profitable bank," the German chancellor has stated as its shares has fell by 15% FILE PHOTO: German Chancellor Olaf Scholz © Global Look Press / dpa / Federico Gambarini
Deutsche Bank – Germany's by far largest lender – would hardly suffer the same fate as embattled Credit Suisse, German Chancellor Olaf Scholz assured journalists on Friday. There was no reason to be concerned about the bank's health, he said at a press conference in Brussels as the bank's shares fell 15% in a single day.
"Deutsche Bank has fundamentally modernized and reorganized its business model and is a very profitable bank," Scholz told journalists when barraged with questions about the lender. "There is no reason to be concerned about anything," he added.
The chancellor was speaking following talks with the EU leaders and European Central Bank (ECB) President Christine Lagarde. Friday also saw worries about the European banking sector, leading to Deutsche Bank's shares falling by record numbers in the last three years.
The concerns were particularly sparked by an emergency rescue of Credit Suisse by the Swiss government. The embattled bank was taken over by its major rival – the UBS Group, as part of the deal.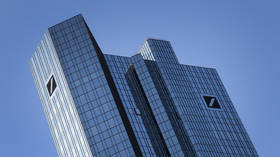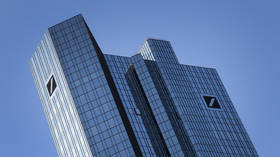 Read more
European bank stocks plummet
The UBS Group also saw its shares fall by 6% on Friday. The developments were provoked by a sharp spike in credit default swaps on Thursday night. Shares of Germany's Commerzbank and France's Societe Generale also declined by 9% and 7%, respectively.
Scholz, however, maintained that the EU's banking oversight remains "robust and stable." "For many years now, we have taken very correct decisions with regard to the stability of our banks in Europe," the chancellor said.
An EU official told the Financial Times (FT) that Lagarde also told a eurozone summit earlier that the bloc's banking sector was "strong" and assured them that the ECB would provide liquidity to the euro area banks if needed.
The FT itself also noted that, although Deutsche Bank managed to recover following what it called "years of scandal and controversy," its domestic retail lender was barely profitable, and its asset management unit was hit by the so-called greenwashing scandal, when it was revealed that the bank was lending large sums of money to industries heavily contributing to global warming. (RT)
Azərbaycan24 sosial şəbəkələrdə