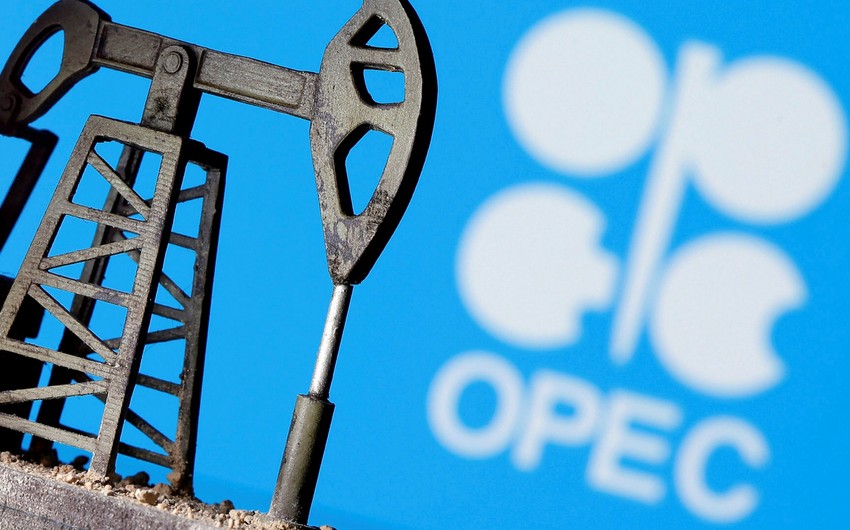 Saudi Arabia has signaled it will stand by Russia as a member of the OPEC+ group of oil producers despite tightening western sanctions on Moscow and a potential EU ban on Russian oil imports, Report informs referring to the Financial Times.
Prince Abdulaziz bin Salman, the energy minister, told the Financial Times that Riyadh was hoping "to work out an agreement with OPEC+… which includes Russia", insisting the "world should appreciate the value" of the alliance of producers.
A new production deal is on the agenda as OPEC+ output quotas put in place in April 2020 are set to expire in three months while energy consumers grapple with oil prices at their highest levels in a decade.
Riyadh has been resisting western pressure to raise crude output to help bring down prices in the wake of Russia's invasion of Ukraine, insisting there is not a lack of supply.
Prince Abdulaziz said it was too early to say what a new agreement might look like given the uncertainties in the market, but added that OPEC+ would increase production "if the demand is there".
"With the havoc you see now it's too premature to try to pinpoint [an agreement]," Prince Abdulaziz said in an interview. "But what we know is what we have succeeded to deliver is sufficient for people to say so far there is a merit, there is a value of being there, working together."
Prince Abdulaziz blamed soaring prices at petrol pumps on a lack of global refining capacity and taxes.
"The determinant of the market is refinery capacity, and how do you unlock it," he said. "At least for the last three years, the whole world lost around 4 million barrels of refining capacity, 2.7 million of them just from the beginning of COVID."
Prince Abdulaziz said politics should be kept out of OPEC+, adding the alliance would be needed to bring about "orderly adjustments" in the future amid uncertainty about coronavirus lockdowns in China, global growth and supply chains.
He said that to ease bottlenecks in production and refinery capacity governments had to encourage the industry to invest in hydrocarbons even as nations switch to cleaner energy sources.