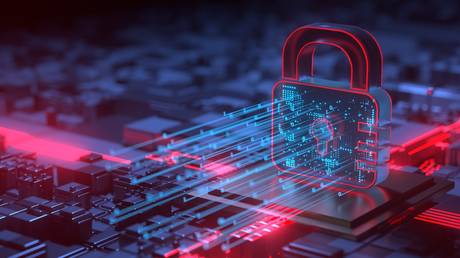 Bypassing blocked websites should be made impossible, including using VPNs, says Artyom Sheikin © Getty Images / Just_Super
If the laws currently in place continue to be ignored, it will be necessary to create in Russia something akin to the "Chinese firewall," thus making it impossible to visit banned websites, Senator Artyom Sheikin said in an interview with Ria Novosti.
Citing "unprecedented pressure from Western countries" and their "clearly unfriendly policies," Sheikin, who sits on the constitutional committee of the Federation Council, suggested that access to "unwanted internet resources, including through VPN services" must be completely blocked within the country with no ability to circumvent the ban.
As an example of the threat posed by the West, the senator pointed to Wikipedia, which he said has now become an "information weapon" in the hands of Western governments that have "deliberately distorted" many historical and political facts related to Russia.
The online encyclopedia has been targeted by Russian officials in recent years, especially after the launch of Russia's military campaign in Ukraine. Lawmakers have called for the website to be banned and accused it of becoming a hotbed of misinformation. The Wikimedia Foundation, which operates the website, has been fined seven times for failing to remove content that was said to have violated Russian law.
"As the practice of recent years shows, self-regulation of social networks and internet sites is quite difficult to ensure, a more responsible approach to the regulation of this industry is required," Sheikin insisted.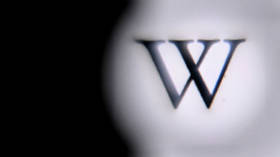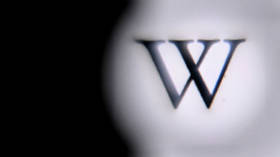 Read more
Former editor explains Wikipedia's anti-Russia bias
He also floated the possibility of "limiting the operation of internet platforms and slowing down traffic" in cases of non-compliance with the requirements of national legislation.
The Chinese firewall to which Sheikin was referring to, often dubbed the "great firewall," is a large-scale system deployed across mainland China that makes it difficult to access major foreign websites and services. Those include Google, YouTube, WhatsApp, and social networks such as Twitter, Facebook, Instagram and Twitch, among others. The strict measures are designed to give preference to domestic products, block out information deemed illegal or harmful by Chinese regulators and force foreign companies to comply with Chinese laws.
Since the start of the military operation in Ukraine in February 2022, the Russian authorities have also taken a harsher stance against Western websites. Citing anti-Russian sentiments, misinformation and censorship of Russian media, media regulator Roskomnadzor has banned access to sites such as Twitter, Facebook, Instagram, and outlets such as the BBC, Deutsche Welle, and others. However, these websites are still widely accessible in Russia through VPN services. (RT)
Azərbaycan24 sosial şəbəkələrdə