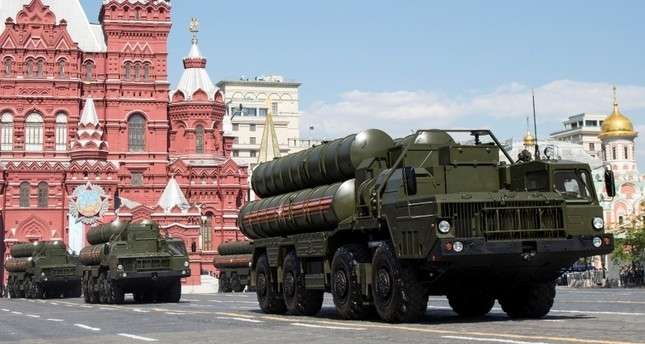 Russian Defense Minister Sergei Shoigu said on Monday that Moscow will supply an S-300 anti-missile system to the Assad regime within two weeks.
The announcement comes a week after the ministry accused Israel of indirectly causing the downing of a Russian military plane in Syria that killed 15 servicemen.
The Assad regime missile defense systems shot down a Russian military plane last week. Russian officials said Syria's outdated S-200 systems weren't sophisticated enough to identify the Russian plane as a friendly one.
Shoigu said the supply of S-300s to Syria will "calm down some hotheads" whose actions "pose a threat to our troops."
Earlier in the war, Russia suspended a supply of S-300, which Israel feared Syria could use against it.
Shoigu said Russia is now going to go ahead with the shipment because "the situation has changed, and it's not our fault." The supply of S-300s to Syria will "calm down some hotheads" whose actions "pose a threat to our troops," he said.
Russian Deputy Foreign Minister Mikhail Bogdanov told Russian news agencies that supplying S-300 to Syria is Russia's "own right" and expressed confidence that this would not hurt Russia's ties with Israel.
The Kremlin said Russia's decision was not targeted against anyone and only serves to protect Russian troops in Syria. Spokesman Dmitry Peskov told reporters that recent findings by the Russian military showed an Israeli jet "deliberately" pushed the Russian Il-20 into the line of fire, enabling its downing.
Russia's stepped-up role in Syria enabled Assad's forces, which had been losing ground to the armed opposition, to gain the upper hand in the war and reclaim wide swaths of territory held by the opposition.
Shortly after Moscow's announcement, Assad's office said he received a call from Vladimir Putin and that the two discussed the latest developments, including the Idlib deal and the delivery of S-300s.
According to the statement, Putin reiterated that Russia holds Israel responsible for the downing of the Russian plane. The Russian president also informed Assad of the S-300 delivery, it said.
Assad expressed his condolences for the deaths of the Russian airmen, saying they were "carrying out noble mission, fighting terrorism in Syria."
Azərbaycan24 sosial şəbəkələrdə