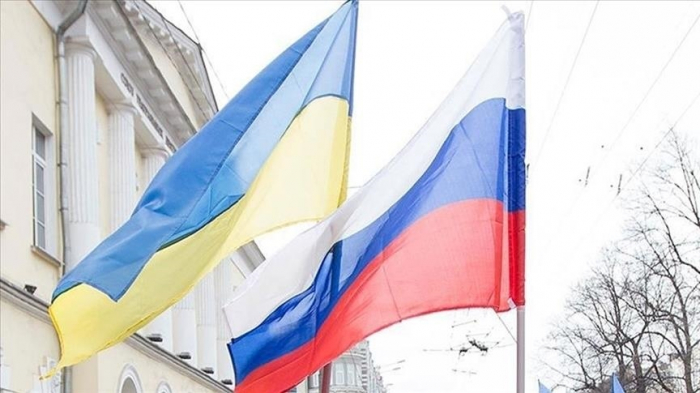 Russia said Wednesday that Ukraine must be "neutral" and refuse to join NATO and the European Union in order to begin peace talks on the war., according to Anadolu Agency.
"We need a neutral and non-bloc status of Ukraine, its refusal to join NATO and the EU and confirmation of Ukraine's nuclear-free status as well as recognition by Kyiv and the international community of new territorial realities," Deputy Foreign Minister Mikhail Galuzin said in an interview with Russian news network RTVI.
Galuzin said that Moscow believes a "comprehensive, just and sustainable peace in Ukraine and Europe" is possible once clashes between Russian and Ukrainian troops end, in addition to the supply of weapons by Western countries.
He said Ukraine has refused to consider a diplomatic settlement to the war and there have not been "significant changes" in Kyiv's position as it "continues "to rely on a military solution to the conflict."
"It seems that much will depend on how quickly Kyiv and the West realize that the recipe for a peaceful future for Ukraine lies in a return to the origins of its statehood recorded in the 1990 Declaration on State Sovereignty, which provides for a neutral, non-bloc status of Ukraine with respect for the rights of the Russian population of the country and its national minorities," he said.
Galuzin also said that Russia "will not tolerate the existence of an openly anti-Russian state" on its borders, adding the main obstacle to reaching an agreement on establishing a security zone around the Zaporizhzhia Nuclear Power Plant "remains the position of Ukraine."
Azərbaycan24 sosial şəbəkələrdə