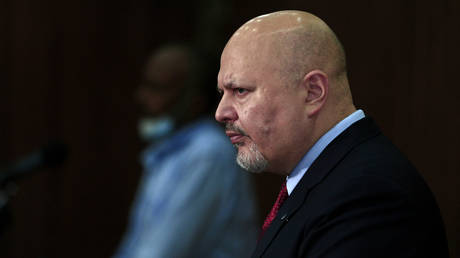 The British lawyer who charged President Putin with "war crimes" is now facing charges himself Prosecutor of the International Criminal Court (ICC) Karim Asad Ahmad Khan. © Ebrahim HAMID / AFP
The Russian Interior Ministry on Friday issued an arrest warrant for Karim Asad Ahmad Khan, the British lawyer currently acting as chief prosecutor of the International Criminal Court (ICC) in The Hague.
In March, Khan sought the arrest of Russian President Vladimir Putin and Maria Lvova-Belova, children's rights commissioner, for the alleged war crime of "unlawful deportation and transfer" of children from "occupied areas of Ukraine" to Russia.
The ICC had acted on claims by the government in Kiev that Russia's evacuation of children from civilian areas under fire by Ukrainian forces amounted to forcible transfer of population, which was defined as a crime under the Fourth Geneva Convention.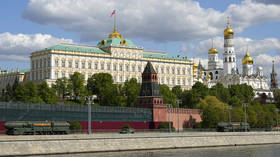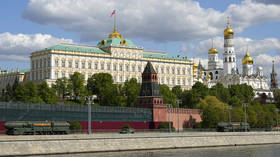 Read more
Kremlin unconcerned by ICC warrant for Putin – spokesman
Three days after Khan's announcement, on March 20, the Russian Investigative Committee launched a probe into the prosecutor, as well as three ICC judges who approved his warrant – Tomoko Akane, Rosario Salvatore Aitala and Sergio Gerardo Ugalde Godinez. The investigation focused on articles 299 and 360 of the Russian criminal code, namely bringing criminal charges against persons known to be innocent, and preparations for an attack on a representative of a foreign state enjoying international protection in order to complicate international relations.
Moscow has dismissed the ICC warrants against Putin and Lvova-Belova as null and void, as Russia is not a party to the Rome Statute that created the court. Neither are the US, China, India and several dozen other countries. (RT)
Azərbaycan24 sosial şəbəkələrdə