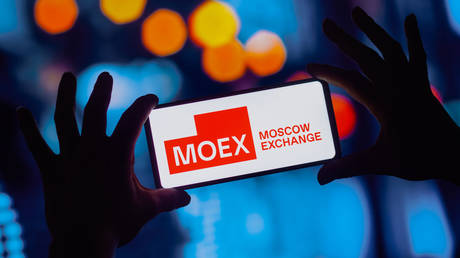 The government has approved a list of states whose bankers and brokers can now take part in currency trading in Russia © Getty Images / SOPA Images
Russia has unveiled a list of "friendly and neutral" countries allowed to trade on the country's currency exchange market, which was previously closed to foreigners. The order was signed by Prime Minister Mikhail Mishustin and published on the Cabinet website on Thursday.
"Friendly and neutral" refers to states have not signed up to Western sanctions on Russia over the conflict in Ukraine.
Under the new regulation, banks and brokers from 32 states will be able to participate in foreign exchange trading on both Russia's forex and derivatives markets.
The list comprises: China, Cuba, the United Arab Emirates, Saudi Arabia, Türkiye, South Africa, Azerbaijan, Algeria, Armenia, Bangladesh, Bahrain, Belarus, Brazil, Venezuela, Vietnam, Egypt, India, Indonesia, Iran, Kazakhstan, Qatar, Kyrgyzstan, Malaysia, Morocco, Mongolia, Oman, Pakistan, Serbia, Tajikistan, Thailand, Turkmenistan and Uzbekistan.
The list was approved under the federal law "On Organized Auctions," adopted in July 2023, aimed at boosting the direct conversion of the ruble and the national currencies of Russia's partners.
Previously, only Russian residents could participate in domestic foreign exchange trading. However, most of them lacked the opportunity to supply liquidity in national currencies in the required volumes, which limited the amount of transactions, the authors of the initiative said. The prior situation also distorted the ruble's exchange rate with other national currencies, due to the recent surge in demand for transactions in those currencies. The trend started amid Western sanctions over the Ukraine conflict, which forced Russia to shift away from euros and dollars in cross-border trade.
According to Russian authorities, the amendment will help boost the volume of settlements in national currencies, and further reduce the share of Western currencies in Russia's imports and exports.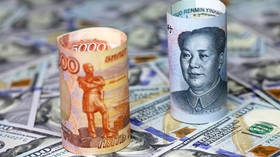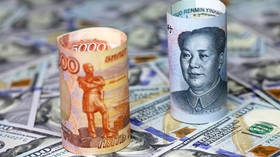 The share of national and 'friendly' currencies in the country's trade with the Eurasian Economic Union grew to nearly 80% in 2022, and is expected to reach 90% by the end of this year. Last month, reports emerged that the BRICS group of emerging economies was also considering switching all cross-border trade to national currencies.
The volume of trading in national currencies on Russia's foreign currency exchanges has also been on the rise. For instance, the volume of trading in the ruble-yuan pair on the Moscow Exchange (MOEX) outpaced volumes in the dollar-ruble pair back in February.
For more stories on economy & finance visit RT's business section
Azərbaycan24 sosial şəbəkələrdə