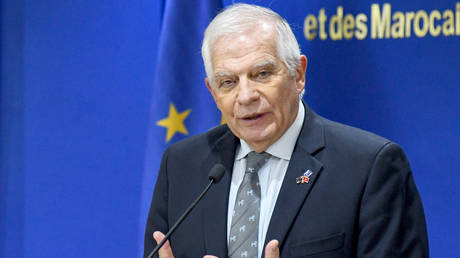 The West must keep arming Ukraine because Moscow defeated Napoleon and Hitler, the EU's top diplomat said Josep Borrell © AFP
EU foreign policy commissioner Josep Borrell said on Friday that the West must keep sending weapons to Kiev, warning those who think Russia has lost or is doing poorly that Moscow has a history of winning long wars.
"Russia is a great country, a great nation that is used to fighting to the end, almost losing and then recovering," Borrell said in a speech in Madrid, bringing up the 1812 invasion by Napoleon Bonaparte's French empire and the 1941 invasion by Adolf Hitler's Germany as historical examples of this.
"It would be absurd to think that Russia has lost the war or that its military is incompetent," Borrell added.
He claimed that so far Moscow "has been losing the war but it still has enormous strength and capacity to continue [fighting]."
Because of this, he said, "now is the time to continue arming Ukraine with the necessary material and military means to wage the kind of war it has to wage." He described this as "not only a defensive war but one that allows it to take the initiative and break fronts and prevent Russia from launching a new, very powerful and bloody offensive in a few months."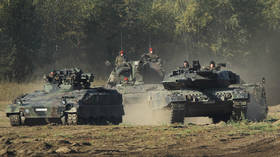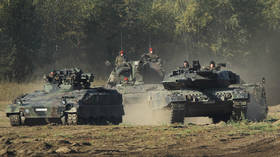 Read more
Western tanks won't be game changer in Ukraine – Kremlin
Borrell's invocation of Napoleon and Hitler was unusual, as Moscow has repeatedly compared the current efforts by the collective West with the two invasions, known as the Patriotic War and the Great Patriotic War, respectively.
Napoleon led a multinational army recruited from all across French-dominated Europe and reached Moscow, but failed to compel Russia's surrender. The war ended with Russian cavalry on the streets of Paris two years later. Hitler's effort, also aided by numerous continental allies and vassals, fell just short of Moscow. The Axis armies were savaged at Stalingrad and turned back at Kursk, with Russian soldiers taking Berlin in 1945.
According to Russian estimates, the US and its allies funneled almost $100 billion worth of weapons, ammunition and supplies to the Ukrainian military in 2022. Despite this unprecedented effort, Borrell on Friday continued to insist the West was not a party to the conflict, and that the EU did everything it could to avoid it. Former leaders of Germany and France, however, publicly admitted that the European-mediated Minsk agreements had been a ploy to buy Ukraine time to prepare for war.
The EU's high commissioner for foreign affairs spoke at Madrid's Teatro Real, where he was presented with the New Economy Forum 2022 Award. One of the presenters was Javier Solana, Borrell's predecessor at the EU post and NATO's secretary general in 1999, when the US-led bloc launched an unprovoked war against Yugoslavia. (RT)
Azərbaycan24 sosial şəbəkələrdə