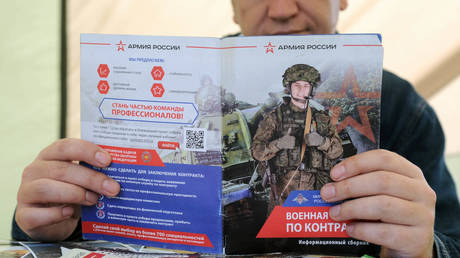 More than enough patriotic Russians have enlisted in the military, the president said File photo: A military enlistment office in Tambov, Russia, July 9, 2023 © Sputnik/Alexey Sukhorukov
With 300,000 Russians signing military contracts just this year, Moscow has no need for foreign fighters, President Vladimir Putin said on Friday.
As media speculated on mercenary recruitment he told reporters in Sochi, after meeting with President Alexander Lukashenko of Belarus, that "this is total nonsense." Russia "has no such need to invite people from abroad for combat operations," he added.
The Russian president was addressing a question about speculation in the West that North Korea might have pledged to send soldiers when Putin met with Kim Jong-un earlier this week.
Putin reminded journalists of the 270,000 voluntary enlistments so far this year, then noted that this number was already obsolete.
"As of this morning, there are 300,000 contracts," he said, praising the "highest patriotic considerations" that motivated Russians to volunteer for military service. The soldiers were also equipped with "state-of-the-art weapons and hardware," he added.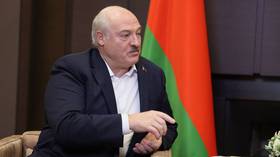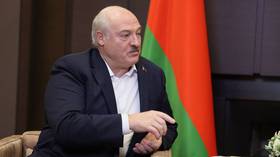 Read more
Western nations 'dream' of sending troops to Ukraine – Lukashenko
Lukashenko chimed in to note that American mercenaries are "fighting for Ukrainians already" and accused the US and some of its NATO allies – starting with Poland – of wanting to send regular troops as well.
In early July, the Russian Foreign Ministry estimated that almost 12,000 foreign fighters had joined the Ukrainian armed forces since the conflict escalated in February 2022, but only 2,200 or so remained active. The rest had either died or left the country, according to Moscow, as Kiev used them "mostly as cannon fodder for meat assaults" with no regard for their lives.
The US outlet ABC News reported in mid-August that casualty rates in some units of foreign fighters had reached 85% during the summer offensive, citing two Americans and several other Western mercenaries.
Earlier this week, Putin estimated that Ukraine had lost 71,000 men in just the three months of the "summer counteroffensive," along with much of the armor and vehicles provided by the West. (RT)
Azərbaycan24 sosial şəbəkələrdə