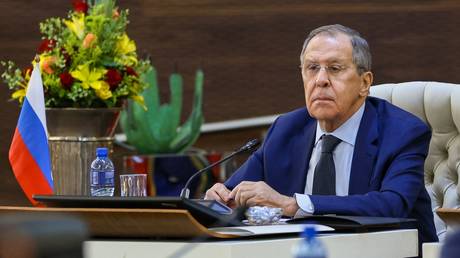 The West has long aimed to destroy everything Russian, the Russian FM has said Russian Foreign Ministry, Russian Foreign Minister Sergey Lavrov attends a meeting with South African Foreign Minister Naledi Pandor in Pretoria, South Africa. © Sputnik/Russian Foreign Ministry
The current situation in Ukraine shows that the conflict between Russia and the West can no longer be defined as a "hybrid war" but is instead approaching being a real one, Russian Foreign Minister Sergey Lavrov said on Monday.
Speaking at a press conference following a meeting with his South African counterpart, Naledi Pandor, Lavrov also noted that this "almost real" war was something that the West "has been preparing for a long time against Russia." The minister claimed that Western powers are seeking to destroy everything Russian, from the language to the culture that had existed in Ukraine for centuries, and even forbid people from speaking their native language.
Lavrov went on to point out that such practices have become commonplace throughout Ukraine and that the country's last two presidents, Pyotr Poroshenko and current leader Vladimir Zelensky, have both turned into "presidents of war" and "Russophobic leaders" after gaining power, despite running their presidential campaigns under the promise of establishing peace.
The minister also recalled that Ukraine has adopted laws that prohibit using the Russian language in education, media, and even in everyday life. "And this is all supported by the West," Lavrov said, adding that this support extends to neo-Nazi marches with swastikas and symbols of banned Nazi divisions being held across the country.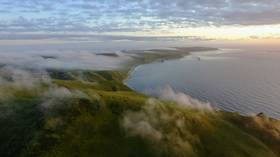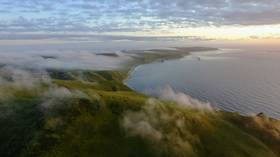 Read more
Kremlin comments on peace treaty prospects with Tokyo
He also accused the West of turning a blind eye to the fact that Kiev's forces continue to deliberately choose targets and carry out attacks in such a way as to terrorize the civilian population. "The West knows perfectly well that the Ukrainian regime deliberately bombs cities and towns using Western-supplied weapons," the minister said.
Lavrov reiterated Moscow's position that it has not carried out attacks in Ukraine against civilian infrastructure, and that the damage to it is attributable to Kiev's regular practice of deploying heavy weapons and air defense systems in residential areas.
Despite the spiraling tensions, Lavrov noted that Moscow remains open to negotiations with Kiev, and warned that those who refuse talks should understand that the longer they are delayed, the harder it will be to find a solution.
The minister also asked the Ukrainian government to explain, perhaps through a third party, how it sees the situation in the country playing out and the possibility of negotiations with Russia. (RT)
Azərbaycan24 sosial şəbəkələrdə