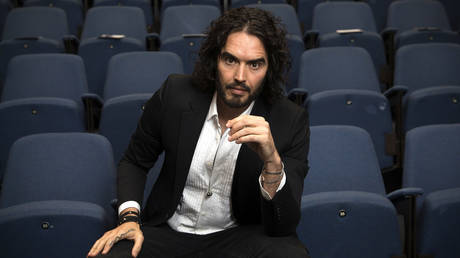 The British actor and comedian has claimed allegations against him are part of a wider 'agenda at play' Russell Brand poses for photographs as he arrives to deliver The Reading Agency Lecture at The Institute of Education on November 25, 2014 in London, England © Getty Images / Carl Court/Getty Images
The British actor and comedian Russell Brand has said that he "absolutely refutes" allegations made by four women, including one who was 16, after being accused of rape, sexual assaults and emotional abuse, in an article published by The Times on Saturday.
The allegations, which the newspaper said were compiled following an investigation by The Times, The Sunday Times, and broadcaster Channel 4, detail a range of claims made against the 48-year-old related to incidents that allegedly occurred between 2006 and 2013.
One woman claims she was raped by Brand at his Los Angeles home on an unspecified date. She was treated at a rape crisis center, the Times said, citing medical records. A text message exchange seen by the newspaper shows the woman telling Brand: "When a girl say[s] NO it means no." Brand texted in response that he was "very sorry."
Among the other allegations, a woman claims that she was involved in an abusive relationship with Brand when he was 31 and she was 16, during which he repeatedly referred to her as "the child." On one occasion, the woman said that Brand once "forced his penis down her throat" and that he only stopped when she punched him in the stomach.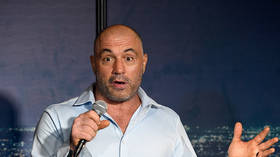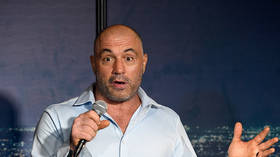 Read more
Tulsi Gabbard, Russell Brand labeled as 'right-wingers' in Joe Rogan row
On Friday, in advance of the publication of the allegations, Brand posted a video to YouTube and his various social media accounts to deny what he called a "litany of extremely egregious and aggressive attacks" against him, which he said were being made against him by a "mainstream media TV company" and a newspaper.
"The relationships I had were absolutely always consensual," Brand said, addressing a period in his life in which he said he was "very, very promiscuous" and that he has always been transparent about his past. "To see that transparency metastasized into something criminal, which I absolutely deny, makes me question: is there another agenda at play?"
The Times also wrote that they had given Brand and his legal team eight days to respond to the allegations. Lawyers representing Brand wrote that their client believed the claims to reflect "a deeply concerning agenda to all this, namely the fact that he is an alternative media broadcaster competing with the mainstream media."
Responding to Brand's video on X (formerly Twitter), Elon Musk wrote: "Of course. They don't like competition."
Elsewhere in the video clip, Brand noted what he called "coordinated media attacks" against outspoken figures online such as Joe Rogan "when he dared to take a medicine that the mainstream media didn't approve of." Rogan said in 2021 that he was taking the deworming drug ivermectin to treat Covid-19. (RT)
Azərbaycan24 sosial şəbəkələrdə