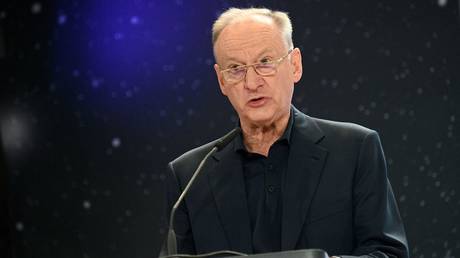 Certain forces in the country are prepared to put an end to the Kiev "regime," the Russian Security Council secretary has said FILE PHOTO: Nikolay Patrushev, the secretary of Russia's Security Council © Sputnik / Kirill Zykov
Not all Ukrainian elites and politicians agree with Kiev's current belligerent stance against Moscow, Nikolay Patrushev, the secretary of Russia's Security Council, said on Sunday while speaking at the 'Russia' exhibition in Moscow. "Rational actors" do exist in Ukraine but are currently "suppressed" by the Kiev government, he added.
These forces are already "standing in the wings" and are ready to take power when the time is right, the former Russian Federal Security Service (FSB) chief said, without elaborating who exactly he may be referring to.
Patrushev also said that the Ukrainian governments after the Maidan coup, including the current one led by President Vladimir Zelensky, are "bound to answer" for all the atrocities committed in Ukraine since 2014, including the years-long persecution of the Russian-speaking minority and the people of Donbass, as well as the attacks on Russian civilians, public figures, journalists, and infrastructure.
"They will not be able to hide from a just people's court like the former SS member Yaroslav Hunka," Patrushev said, referring to a Ukrainian SS veteran hailed by Canada's parliament during a visit by Zelensky in September. The incident sparked an angry reaction from Poland, Russia, and several Jewish organizations, and led to the resignation of Canadian House of Commons Speaker Anthony Rota, who claimed that he was unaware of Hunka's past.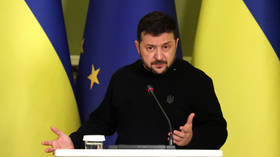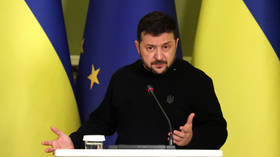 Read more
We won't talk to Russia – Zelensky
Russia has made it clear that it is not waging war against the Ukrainian people. President Vladimir Putin has said that Ukrainians have become the victims of Western political games and their own government's policies.
The government in Kiev treats its own people as something "alien," Putin said during his annual address to the Russian parliament in February. Ukrainians have been turned into "cannon fodder," he argued, adding that the country had been pushed towards war with Russia since 2014, when Kiev sent military forces to confront the Donbass militias in the wake of the Maidan coup.
"Responsibility for the incitement of the Ukrainian conflict, for its escalation and an increasing number of its victims rests fully with the Western elites and with the current Kiev regime," he stated at the time.
Earlier this week, Zelensky once again declared that Kiev will not talk to Moscow or make any concessions to Russia. He also denied reports that Western nations are pushing Ukraine towards peace talks with Russia. He did admit, though, that the country's media and Ukrainians themselves were speculating about the idea of talks with Russia, adding that he was "surprised" by such sentiments. (RT)
Azərbaycan24 sosial şəbəkələrdə