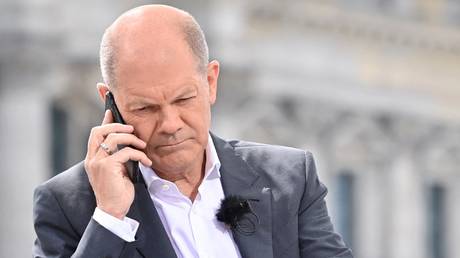 A conversation in which EU leaders discussed their contact with the Russian president has been revealed by a German journalist FILE PHOTO: German chancellor Olaf Scholz speaks on his mobile phone. © © AFP / John MacDougall
German Chancellor Olaf Scholz was surprised by Russian President Vladimir Putin's complete lack of concern about Western sanctions shortly after the outbreak of the conflict in Ukraine, Bild has reported.
In an article on Monday, the German tabloid cited the contents of a conversation between Scholz and French President Emmanuel Macron, which was revealed by journalist Stephan Lamby in his new book 'Emergency: Governing in Times of War'.
The exchange, in which the two leaders discussed their phone calls with Putin, is said to have taken place on March 4, 2022 – just over a week after Moscow sent its forces into Ukraine.
It's "not getting any better," Scholz reportedly told Macron during that conversation. "Something bothers me more than the talks: [Putin] doesn't complain about the sanctions at all. I don't know if he did that in conversation with you, but he didn't even mention the sanctions," he remarked.
The French leader replied that Putin hadn't addressed the issue of Western restrictions during phone calls with him either.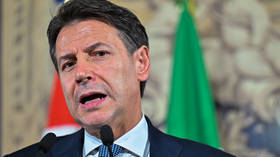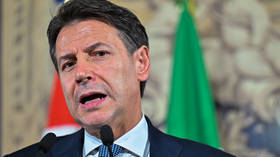 Read more
NATO's Ukraine strategy has failed – ex-Italian PM
The US and EU imposed stringent sanctions on Moscow after the outbreak of the conflict in Ukraine, expecting them to cripple the Russian economy and prevent the country from supporting its military effort. However, the measures failed to achieve the desired result.
Earlier this month, Kremlin Press Secretary Dmitry Peskov said Russia had fully overcome the economic downturn caused by Western restrictions and had "good" prospects for rapid development.
During their exchange, Scholz told Macron that the Russian leader had outlined "his ideas on how to find a compromise. He spoke of demilitarization, denazification."
The German chancellor also said Putin had "asked me for Crimea to be recognized as part of Russia," and the People's Republic of Donetsk and Lugansk to be recognized as independent states. "Nothing new, to put it bluntly," he added.
The two republics officially became part of the Russian state together with Zaporozhye and Kherson Regions last fall as a result of referendums held in those areas. Kiev and its Western backers labeled the referendums a "sham."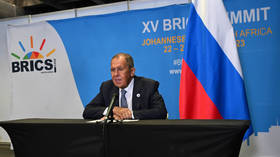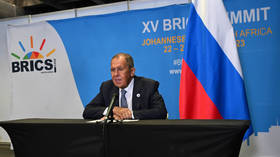 Read more
Moscow open to talks with the West, not threats – Lavrov
According to the German chancellor, he also proposed holding a summit in a bid to find a solution to the crisis.
"When I asked him whether there might be a meeting on Ukraine, sooner or later, with you, me, [Ukrainian President Vladimir] Zelensky and with him – Putin – he did not completely refuse."
However, he added that the Russian president had set out two conditions for such a summit to happen. These specified that the talks shouldn't become grounds for a ceasefire and that they should take place without Zelensky's participation, he claimed.
No such summit has since been organized, while phone conversations between Putin and the leaders of Germany and France have also come to a halt in recent months.
After listening to Scholz, Macron replied: "Thank you, that was very similar to the conversation I had with [Putin] yesterday. I think he is now quite determined to go to the end." (RT)
Azərbaycan24 sosial şəbəkələrdə