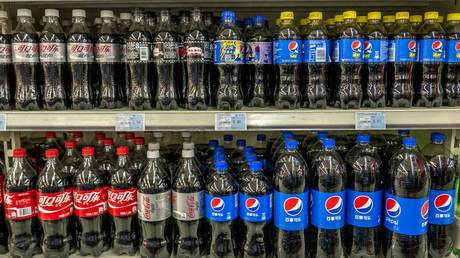 Aspartame has been widely used in the food industry for decades FILE PHOTO: Pepsi and Coca-Cola soda drinks in a Chinese supermarket © Zhang Peng / LightRocket via Getty Images
A cancer research branch of the World Health Organization (WHO) is set to designate the popular artificial sweetener aspartame as "possibly carcinogenic to humans" next month, according to Reuters.
The International Agency for Research on Cancer (IARC) will deliver its ruling on July 14, after reviewing 1,300 studies, the news agency said on Thursday. It stated the impending announcement had been leaked by two insiders.
The IARC does not account for consumption levels when assessing whether a substance poses cancer risk. Reuters said the ruling is intended to push for additional research into the matter.
A separate opinion is expected to come on the same day from an expert committee called the JECFA (the Joint WHO and Food and Agriculture Organization's Expert Committee on Food Additives), alongside rulings by national regulators. The body made its own review of aspartame safety this year.
Since 1981, the JECFA has considered the sugar substitute safe for humans within generous daily consumption limits. This view is globally shared by food safety regulators today.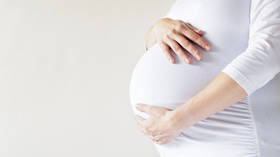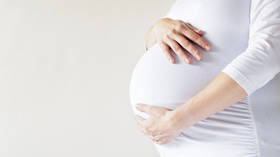 Read more
WHO reveals 'staggering' infertility statistics
An IARC spokesperson told Reuters that the two rulings were "complementary." Some national health bodies asked the WHO to release them on the same day to avoid "confusion and concern among the public," as a letter to the organization's leadership from Japanese health officials put it.
Frances Hunt-Wood, the secretary general of the International Sweeteners Association (ISA), which has major food producers among members, referred to the IARC as "not a food safety body," the report noted. He claimed that the review was "not scientifically comprehensive" and "based heavily on widely discredited research."
In the past, IARC rulings have been used as evidence in court cases filed by cancer patients against manufacturers. One example would be glyphosate, the herbicide used in Monsanto's weed killer Roundup, which the IARC classified "probably carcinogenic in humans" in 2015.
Aspartame is 200 times sweeter than sucrose, the primary component of regular sugar, which means a much smaller amount is required in a food recipe. The substance is broken down into components during digestion and absorbed by the body. (RT)
Azərbaycan24 sosial şəbəkələrdə