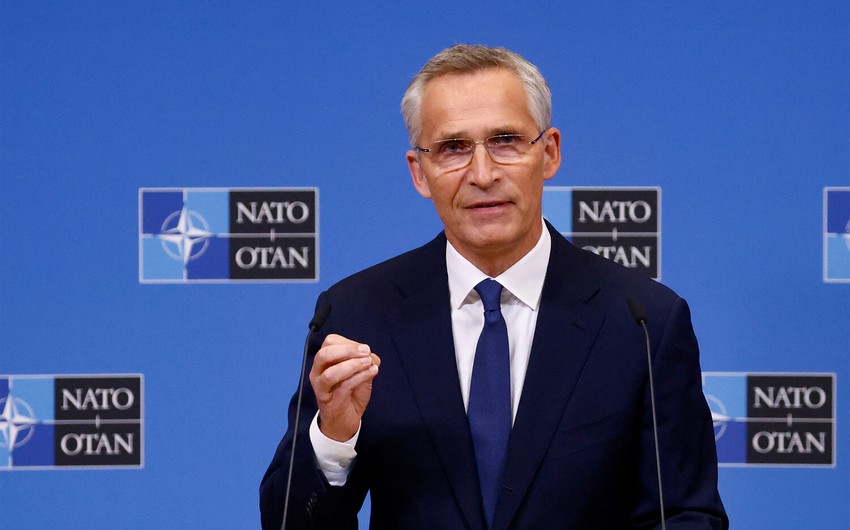 Jens Stoltenberg was a steady hand as Western capitals rushed to help Ukraine push back invading Russian troops. But as his term expires in September, speculation is growing over who might succeed him, Report informs, citing POLITICO.
Moscow's war greatly complicates the decision, which requires consensus among the leaders of NATO's 30 member countries.
A senior European diplomat summed up the buzz around names in three tiers, ranked by the intensity of chatter.
An extension of Stoltenberg's term is the most-mentioned option.
A second tier includes Dutch Prime Minister Mark Rutte, Estonian Prime Minister Kaja Kallas, and British Defense Secretary Ben Wallace.
A third group of less frequently mentioned names, the diplomat said, consists of Lithuanian Prime Minister Ingrida Šimonytė, Slovakia's President Zuzana Čaputová, and European Commission President Ursula von der Leyen of Germany.
Since all of NATO's secretaries-general have thus far been male, there is pressure within the ranks to appoint a woman.
"Time for a female Sec Gen," said the senior NATO diplomat. "If men try to hold their positions forever, fair representation of women will never have a chance."
And some allies have pushed for more regional diversity. Stoltenberg, who has held the job since 2014, is a former Norwegian prime minister. His most recent predecessors were Danish, Dutch, and British.
The current secretary-general's term was quickly extended last March after Russia's invasion of Ukraine. Many officials now believe that another extension for Stoltenberg, even if short, is a serious possibility.
The longtime leader is seen as a safe pair of hands. Despite some delegations preferring to see a fresh face soon, Stoltenberg is still perceived as a rare senior official who can keep his cool — and stick to the script — in even the gravest of crises.
"Stoltenberg wants to stay," said the senior NATO diplomat.
But giving Stoltenberg a short extension could make a future replacement decision collide with the EU's own top jobs competition in 2024, not to mention the upcoming U.S. presidential election — an outcome some allies would prefer to avoid.
A NATO spokesperson declined to elaborate on Stoltenberg's future aspirations. Asked in December about the issue, the current secretary-general told the BBC: "My focus now is on my responsibilities."