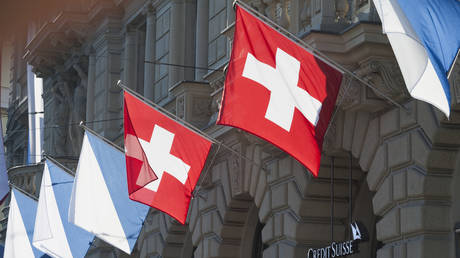 The government is assessing a range of options to rescue Credit Suisse © Getty Images / EThamPhoto
Switzerland's conservative Swiss People's Party disagrees with the government plan to rescue the country's second largest bank, Credit Suisse, a representative of the party, which is the country's largest, said on Thursday.
"The government shouldn't give Credit Suisse a state guarantee," a member of the party's leadership team, Thomas Matter, said, adding that "the Swiss National Bank was responsible for providing liquidity to Credit Suisse, and the SNB has acted."
Meanwhile, a spokesman for Switzerland's second-largest party, the Social Democrats, said his party is less opposed to the state aid but seeks "complete transparency."
The response comes after Credit Suisse received a credit line of nearly $54 billion from the Swiss National Bank to bolster its liquidity and reassure investors that the investment bank can stay afloat.
The Swiss authorities are running through a wide range of scenarios to rescue the country's second-biggest bank. One of the most discussed options is for Credit Suisse to be acquired by its larger rival, UBS, as the ailing lender cannot operate as a standalone bank, some analysts say.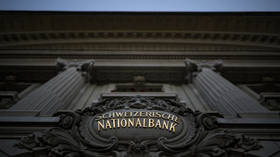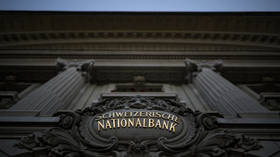 Meanwhile, both lenders are reportedly opposed to a forced tie-up and see a takeover as a measure of last resort, Bloomberg reported on Thursday, citing sources familiar with the discussions.
UBS seeks to focus on its "wealth-centric standalone" strategy and is unwilling to take on risks related to Credit Suisse, the outlet said, while Credit Suisse, for its part, wants to buy time to get a handle on its problems after it received a liquidity backstop. In a memo to employees on Thursday, Credit Suisse CEO Ulrich Koerner said that the lender would prioritize its plans to strengthen the bank.
Another option, according to Bloomberg's sources, is to break up the lender and sell off the parts.
Credit Suisse shares plummeted to an all-time low this week after its largest shareholder, Saudi National Bank, refused to provide further financial assistance following a report by the Swiss lender of its "material weakness."
The Zurich-based bank has recently been battling to recover from a string of scandals and losses that have shaken the confidence of investors and clients. Customer outflows in the fourth quarter totaled over 110 billion Swiss francs ($120 billion).
For more stories on economy & finance visit RT's business section
Azərbaycan24 sosial şəbəkələrdə