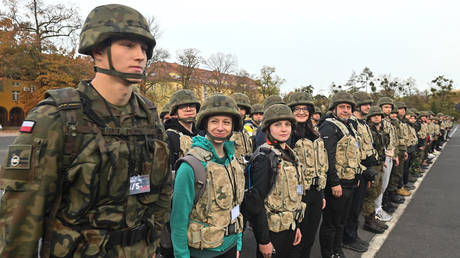 Warsaw will have "no choice" but to take part in the hostilities should Kiev fail to defend its "independence," the country's envoy to France has said FILE PHOTO. Participants are seen during the 'Train With The Army' event at the Land Forces Academy in Wroclaw, Poland. © Getty Images / Anadolu Agency / Artur Widak
Poland may end up "joining" the ongoing conflict between Russia and Ukraine should the latter fail to protect its "independence," the Polish ambassador to France, Jan Emeryk Rosciszewski, has said. The senior diplomat made the remarks on Saturday while speaking live to the broadcaster LCI.
Rosciszewski squarely blamed the hostilities, which have been ongoing for over a year already, on Moscow, stating that it was "not NATO, not Poland, not France and not Slovakia" that was ramping up international tensions, but Russia. According to the diplomat, the situation now is "either Ukraine will successfully defend its independence, or we will be forced, in any case, to join this conflict."
"Otherwise, our principal values, which are the basis of our civilization and our culture, will be in fundamental danger, so we will have no choice," Rosciszewski stated.
The hawkish statement promptly made headlines in international media, prompting the Polish mission in France to elaborate further on the remarks made by its head. According to a message released by the embassy on Sunday, Rosciszewski's comments were not actually an admission that Warsaw was ready to go to war with Russia, but merely a "warning" and a pledge to continue supporting Kiev.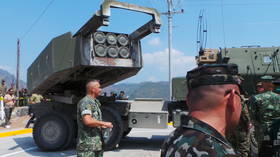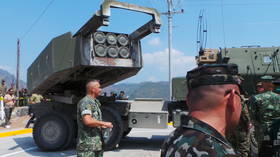 "Listening carefully to the entire conversation allows us to understand that there was no announcement of Poland's direct involvement in the conflict, but only a warning against the consequences of Ukraine's defeat – the possibility of Russia attacking or dragging into the war more Central European countries – the Baltic states and Poland," the statement reads. The embassy also condemned the purportedly "sensational" reporting on the bombshell interview, suggesting that some unidentified media outlets may have acted in "ill will."
The remarks received a poor reception in Moscow, with a top Russian senator, Alexey Pushkov, warning Warsaw of the potential consequences and questioning its presumed resolve to fight Russia on its own.
"A very presumptuous statement by the Polish ambassador in Paris. For the first time, an official representative of Poland said what its leaders have long had on their minds. However, all the 'courage' of the Poles is based on the support of the United States. Is Warsaw sure that Washington is ready to fight?" Pushkov said in a Telegram post.
Poland has been among the most active supporters of Kiev in the hostilities against Russia, sending in assorted military hardware, including tanks and artillery pieces, to prop up Ukraine. Apart from that, Polish mercenaries have been directly involved in the conflict in significant numbers, according to Moscow. Warsaw has also announced a major military buildup of its own, seeking to greatly expand the ranks of its armed forces and procure large amounts of modern military hardware from overseas. (RT)
Azərbaycan24 sosial şəbəkələrdə