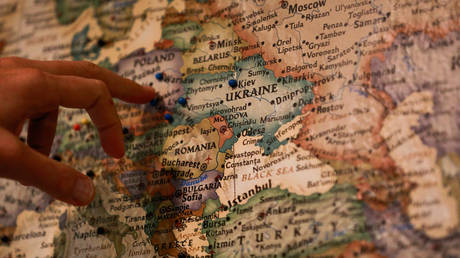 Prime Minister Mateusz Morawiecki has denied the claim, urging Radoslaw Sikorski to retract and "weigh his words" © Gabrielle Lurie/San Francisco Chronicle via Getty Images
Former Polish Foreign Minister Radoslaw Sikorski has suggested that the government in Warsaw considered partitioning Ukraine in the first weeks of the military conflict between Kiev and Moscow. His comments came in an interview with Radio ZET on Monday, prompting a strong retort from the country's prime minister, Mateusz Morawiecki.
Sikorski was asked if the ruling Law and Justice (PiS) government had ever entertained the idea of dividing up Ukraine. He replied by stating that there was "a moment of hesitation in the first 10 days of the war, when we all didn't know how it would go, that maybe Ukraine would fall."
"Had it not been for the heroism of Ukrainian President Vladimir Zelensky and the help of the West, things could have been different," Sikorski said.
His remarks soon drew a reaction from Polish Prime Minister Mateusz Morawiecki, who accused Sikorski of behaving "like a Russian propagandist."
"The former foreign minister must weigh his words. I expect these disgraceful statements to be withdrawn. I call on the opposition to dissociate themselves from Radoslaw Sikorski's declaration," Morawiecki tweeted.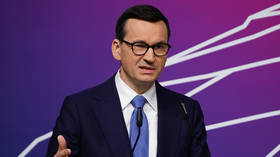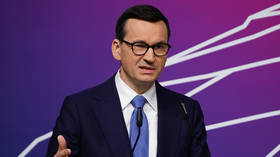 Read more
Ukraine's defeat may lead to WWIII – EU state's PM
It is not the first time Sikorski has been at odds with the government in Warsaw. In September, the ex-minister tweeted "Thank you, USA" alongside a photo of a massive gas leak caused by the sabotage of Russia's Nord Stream pipelines in the Baltic Sea.
Sikorski further congratulated those responsible for the act, saying the severe damage caused to the natural gas pipelines would force Russia to talk to Poland and Ukraine if it wanted to continue delivering gas to Europe. "Good work," he concluded in a second tweet. He later deleted both tweets.
Russia responded to the former FM's post by calling it an "official statement" confirming the Nord Stream incident was a "terrorist attack." It still remains unclear who exactly was behind the sabotage as both Ukraine and Washington and its allies have denied responsibility. (RT)
Azərbaycan24 sosial şəbəkələrdə