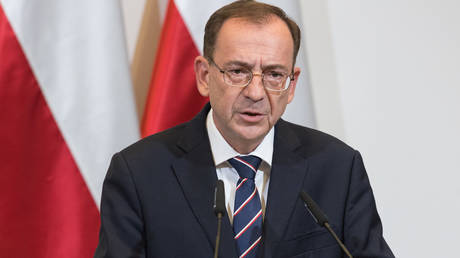 A sixth EU country has now closed its borders to cars with Russian registrations Mariusz Kaminski © Foto Olimpik / NurPhoto via Getty Images
Poland has banned the entry of cars with Russian license plates starting Sunday, Interior Minister Mariusz Kaminski has said. All types of Russia-registered vehicles fall under the sanctions, regardless of whether the owners are citizens of the country, according to Kaminski.
Speaking at a press conference at the border crossing with Belarus in Terespol on Saturday, the minister stated that the move to ban Russia-registered cars was made "in connection with the publication of the European Commission's guidelines." Russian trucks have already been subject to this ban, the minister added. "Now we close the matter – no Russian car will enter Poland," he said.
Kaminski mentioned that this is another element of the sanctions imposed on Russia and its citizens arising from the Ukraine conflict. "The Russian state is a threat to international security today," he claimed.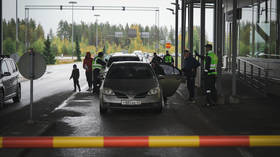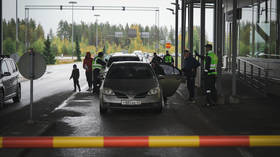 Poland joins Finland, Lithuania, Latvia, and Estonia to become the latest EU country bordering Russia to take such measures. Germany has also introduced a similar ban. The only exception is transit to and from Kaliningrad: Lithuania has agreed to allow cars traveling to the Russian exclave to pass through its territory. Among the European countries sharing a border with Russia, only Norway has not yet adopted such restrictions. Norway is not a member of the EU, but joins most sanctions on Russia.
On September 8, the European Commission clarified how existing sanctions on Russia should be applied, explaining that the entry of passenger cars registered in Russia into EU countries will be considered as prohibited imports, even if they are used for personal rather than commercial purposes. Later, Brussels stated that direct decisions on the application of EU sanctions are to be made by individual member states of the union.
The European Commission also stated that Russian citizens entering the bloc cannot bring a number of personal belongings, even when travelling as tourists. Among the prohibited items are suitcases, laptops, cosmetics, cell phones, shampoo, toothpaste, and even toilet paper.
Meanwhile, Russian Foreign Ministry spokeswoman Maria Zakharova said that such restrictions by the EU are no longer a policy of sanctions but are "just racism." (RT)
Azərbaycan24 sosial şəbəkələrdə