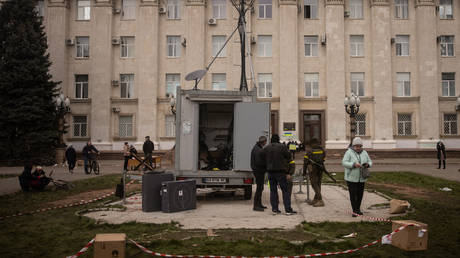 Elon Musk had restricted some features of the satellite network, accusing Kiev of weaponizing it FILE PHOTO: Ukrainian forces deploy a Starlink device and a mobile cell tower in Kherson, October 2022. © Chris McGrath / Getty Images
The US Department of Defense said on Thursday that it had awarded a contract to SpaceX for Starlink satellite communications services in Ukraine. Elon Musk's company initially funded the program out of pocket, and then through a contract with another US government agency.
"Satellite communications constitute a vital layer in Ukraine's overall communications network and the department contracts with Starlink for services of this type," the Pentagon said in a statement, adding it is working to ensure Kiev "has the resilient satellite and communication capabilities they need."
The military declined to disclose any details of the contract, citing "operational security reasons" and the "critical nature of these systems."
According to Bloomberg, the contract was likely made under the Ukraine Security Assistance Initiative (USAI), which has seen Washington purchase weapons, ammunition, and other equipment for Kiev's military from private companies. The Pentagon had mentioned a fund for satellite "terminals and services" in December, but did not say Musk would be given the contract.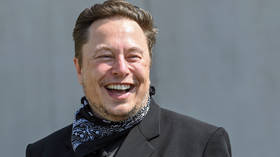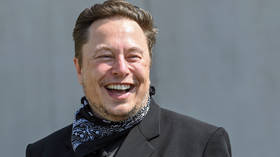 Read more
Elon Musk reclaims title of world's richest person – Bloomberg
Starlink consists of more than 4,000 communication satellites in low earth orbit. Musk offered it to the government in Kiev last February, when the conflict with Russia escalated, and had funded it out of pocket and through private donations for months. In October 2022, he revealed that the effort cost $20 million a month and could not be sustained indefinitely.
SpaceX has also had to deal with widespread fraud and embezzlement by shady charities, who would buy Starlink equipment in nearby countries and resell it in Ukraine.
While the US and Ukrainian officials have praised Starlink as a "game-changer" on the battlefield, Musk has taken measures to limit the degree to which Kiev could "weaponize" the service. Using Starlink for communication between military units was one thing, Musk explained in February, but using it to control drones aimed deep inside Russia could cause WWIII.
Russia had also put SpaceX on notice. Earlier this year, senior Russian Foreign Ministry official Konstantin Vorontsov said at an arms control conference that "quasi-civilian space infrastructure" being used for military purposes was a form of proxy war and that such space assets could face "retaliation."
Last month, however, former Roscosmos head Dmitry Rogozin said Russia was unlikely to shoot down Starlink satellites because that would be an act of war, even though Moscow had "all the necessary means" to do so. (RT)
Azərbaycan24 sosial şəbəkələrdə