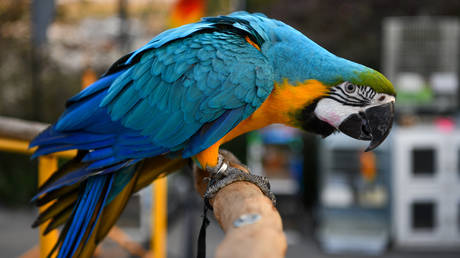 A woman's killers were convicted nine years after the murder FILE PHOTO © Getty Images / Jaber Abdulkhaleg
Two men have been sentenced to life in prison in India for a 2014 killing that was reportedly solved thanks in part to the dead woman's pet parrot, which is believed to have witnessed the murder.
Special Judge Mohammed Rashid sentenced Ashu Sharma and Ronnie Massey to life in prison plus a fine of 72,000 rupees ($874) on Thursday based on evidence collected after Sharma confessed to killing his aunt, Neelam Sharma, with the help of his friend.
The pair entered the victim's home in Agra on February 20, 2014, when her husband was away at a wedding with their children. They stabbed her 14 times and even stabbed her pet dog nine times, Neelam's daughter Nivedita Sharma told India Today. Her cousin had intended to "kill and loot," she explained, as he knew where the couple stored their cash and jewelry, having visited his aunt's house many times and even stayed there for years. Her father Vijay had even given his nephew 80,000 rupees ($972) toward an MBA degree.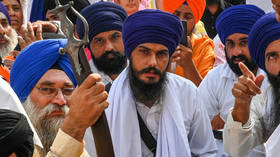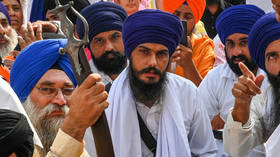 Read more
India cuts internet for millions to catch one man
The parrot was thus very familiar with its owner's murderer. Vijay Sharma returned from the wedding to find his wife's and her dog's corpses and reportedly became "suspicious" after her pet parrot stopped eating, drinking, and talking.
Believing the bird might have witnessed the murder, he read off a list of suspects in front of it. When he got to his nephew Ashu, the bird reacted strongly, screaming his name in horror – a behavior it allegedly repeated in front of police. They subsequently arrested Ashu, though the parrot was never presented as evidence during the prosecution due to a legal technicality.
The bird did not live to see justice done, as it died six months after its owner. Neelam's husband Vijay Sharma has also since died, in November 2020. Their daughter maintained that the couple would not have been satisfied with the sentence, telling India Today, "my parents wanted Ashu to be hanged, and the entire family would petition the Supreme Court to have him punished." (RT)
Azərbaycan24 sosial şəbəkələrdə