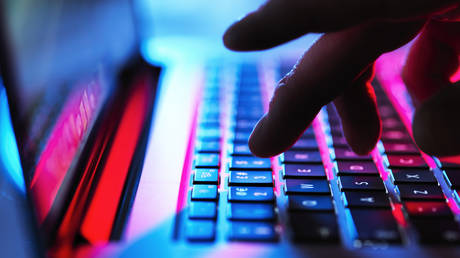 European countries are making themselves susceptible to Washington's intelligence gathering, a French general was cited as saying © Getty Images / Westend61
European countries risk exposing themselves to espionage by allowing US cyber defense teams to monitor their networks, General Aymeric Bonnemaison, the head of France's Cyber Defense Command, has warned, as cited by the newspaper Le Monde on Friday. The concern comes as Washington has boosted its cyber forces abroad in light of Russia's military operation in Ukraine, the newspaper said.
Bonnemaison stated at a weekly press briefing on Thursday that the increased activities of US cyber defense teams on the networks of European countries "raise questions," according to the report. The general was said to have described American operations as "relatively aggressive" during a closed-door hearing at the National Assembly's Defense Committee last month.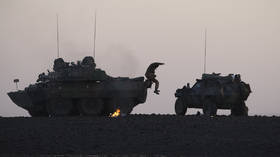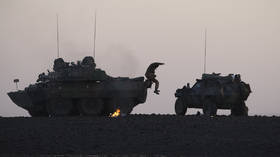 Bonnemaison reportedly said that by allowing US cyber experts into their sensitive networks, Washington's allies were exposing themselves to possible espionage. He warned that US teams "go quite far" in terms of intrusion. "They protect, but their presence is marked by their service to diplomacy," the French cyber defense commander was quoted as saying.
According to the US Cyber Command, a partner nation can request that its teams deploy "strictly defensive" hunt forward operations (HFOs) on the host country's network. The Cyber Command has conducted 35 such operations in 18 countries as of August 2022, including Estonia, Lithuania, Montenegro, North Macedonia and Ukraine, according to a statement on its website.
The Cyber Command said in November that it had deployed "its largest hunt forward team yet" to help Ukraine track "malicious" activities. "Although the hunt forward team is no longer deployed to Ukraine, Cybercom remains committed and continues to provide support to Ukraine, other allies and partner nations, with US joint forces aligned and supporting the European Theater," the statement read. (RT)
Azərbaycan24 sosial şəbəkələrdə