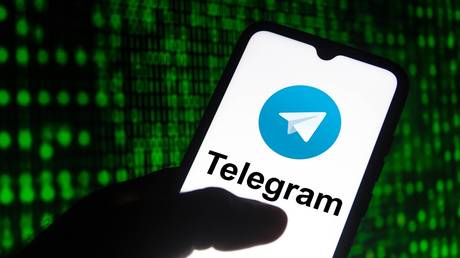 Telegram, along with the Chinese app TikTok, are now banned from devices used by Norwegian government officials for work purposes © Rafael Henrique / SOPA Images / LightRocket via Getty Images
The Norwegian Justice Ministry has instructed government officials not to install TikTok or Telegram on their work devices, after a security agency labeled the apps as risks. Many Western nations have cracked down in a similar way on TikTok, a Chinese-owned video sharing service, but Norway is the first to include Telegram, a popular messenger, in its restrictions.
The decision, which the ministry announced on Tuesday, is based on a review conducted by Oslo's National Security Authority (NSM) earlier this month. It branded Telegram suspicious due to its "Russian origins," the ministerial statement said.
Justice Minister Emilie Enger Mehl said she supported the recommendations provided by the NSM and told officials not to use the two apps. If required for work purposes, they should be installed on a separate device, she added.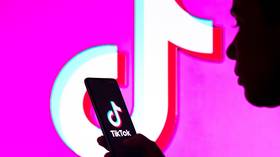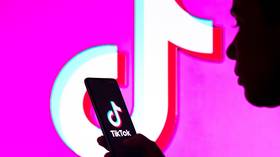 Mehl, who is 29 and is the youngest member of the Norwegian cabinet, earlier drew criticism for running TikTok on her work phone. She said she wanted to reach out to younger audiences, among whom the app is highly popular, and removed it after about a month of use.
The NSM expressed broader concerns over apps that collect user information, including Facebook, Instagram and Snapchat. But the ministry singled out TikTok and Telegram, citing a report released in February by the national armed forces, which described China and Russia as the biggest threats to the Nordic country's security.
TikTok has also been targeted in the US, UK, Canada, and by EU authorities in recent weeks. The Norwegian parliament is set to ban its use by lawmakers, according to local media.
Telegram's "Russian origins" are an apparent reference to its creator, Pavel Durov, who was born in what is now St. Petersburg and obtained his degree in linguistics in Russia. He left the country in 2013, and has since become a citizen of the United Arab Emirates and France.
Telegram's parent company operates from Dubai and is registered in the British Virgin Islands. In 2018, a court in Moscow banned the app at the request of media regulator RKN, which complained about the company's failure to provide encryption keys to security services. Telegram claimed it was impossible due to the way the platform operates. Attempts to enforce the prohibition were unsuccessful, and it was lifted two years later. (RT)
Azərbaycan24 sosial şəbəkələrdə