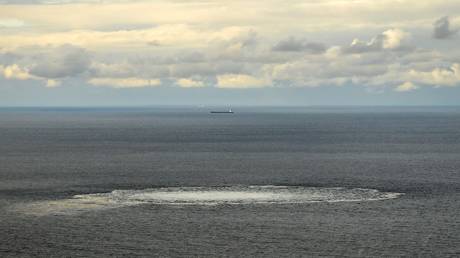 Fixing the sabotaged pipelines and resuming imports from Russia would be cheaper than buying LNG, Saxony's governor has said A gas leak along one of the damaged Nord Stream pipelines in the Baltic Sea, September 29, 2022 © AFP / Danish Defense
The governor of the German state of Saxony, Michael Kretschmer, has called for the repair of the sabotaged Nord Stream pipelines, arguing that operators are running out of time before the vital gas link becomes unusable.
In an interview with Germany's Funke Media Group on Saturday, Kretschmer said that while "the issue of Russian gas is not on the table" as long as the conflict in Ukraine is ongoing, Germany must preserve the option to "buy something other than expensive liquefied natural gas after the war."
Therefore the Russian-German consortium responsible for Nord Stream "must ensure that the pipeline can be repaired."
"We're running out of time. If the damage is not repaired, Nord Stream will become unusable for a long time."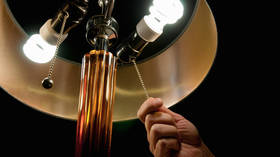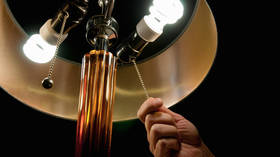 Germany began importing Russian gas via the Nord Stream 1 pipeline in 2011, until deliveries were halted by Russia's Gazprom in September after it said EU sanctions were impeding vital maintenance. Its sister pipeline, Nord Stream 2, was due to come online this year, but its certification was indefinitely suspended by Berlin in February, days before Russia launched its military operation in Ukraine.
Both lines were rocked by explosions in late September. Ukraine blamed the blasts on Russia and several Western leaders suggested that Moscow carried out the sabotage.
The Kremlin dismissed the idea that it would sabotage its own pipelines – which were lucrative sources of revenue and leverage over Europe – as "stupid." President Vladimir Putin blamed the explosions on "the Anglo-Saxons," a Russian colloquialism for the US-UK transatlantic alliance, arguing that the US in particular benefited from the attack due to its position as a supplier of LNG to Europe.
Western officials privately acknowledge that Russia was unlikely to blame for the sabotage, according to recent reports.
Kretschmer's position on Nord Stream is not a new one. Back in October he declared that while Germany should pursue long-term LNG contracts "from the USA, Qatar and other Arab countries," it should also "use gas from Russia again" in the future.
The governor is a member of former Chancellor Angela Merkel's CDU party. Both Nord Stream lines were constructed under Merkel's leadership, but Germany's current ruling coalition of Social Democrats and Greens has ruled out a return to Russian gas, despite soaring energy prices and the looming prospect of "de-industrialization." (RT)
Azərbaycan24 sosial şəbəkələrdə