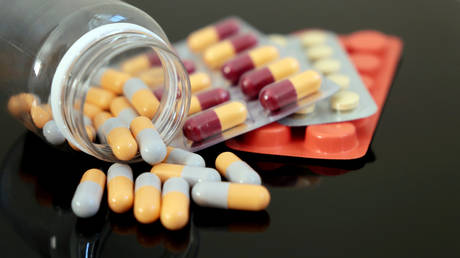 Medical supplies bound for the West African country are stranded due to border closures, a health ministry official has said FILE PHOTO. © Getty Images / Oleg Elkov
Niger is facing a critical shortage of medicines as a result of sanctions imposed by the West African regional authority, ECOWAS, in response to a coup in July, RIA Novosti reported on Monday, citing a Ministry of Health official.
Ibrahim Sule, secretary general of the African country's health ministry, told RIA that Niger is running low on antibiotics, as well as cancer, diabetes, and cardiovascular disease treatment drugs.
"Pharmaceutical products destined for Niger are delayed at the port of Cotonou [in Benin] or at the border, and more than 60 blocked containers have been found there… worth about 4 billion CFA francs [$1.6 million]," the outlet quotes Sule as saying.
The new military government in Niger has been under Economic Community of West African States (ECOWAS) sanctions since soldiers of the presidential guard deposed President Emmanuel Bazoum on July 26.
The regional bloc restricted financial transactions and blocked entry into the uranium-rich nation from its member states to pressure the coup plotters to restore democratic order.
Last month, thousands of trucks carrying food bound for the West African country were reported to have been stranded for weeks at the Malanville crossing in northern Benin due to border closures.
The United Nations food agency, the World Food Programme (WFP), had previously warned that the blockade was "greatly" affecting the supply of "vital" foods and medical supplies into Niger.
Djaounsede Madjiangar, the West African regional spokesperson for the WFP, claimed that about 6,000 tonnes of goods from the agency, including food for malnourished children, were stuck outside the capital Niamey.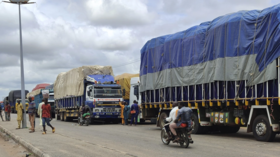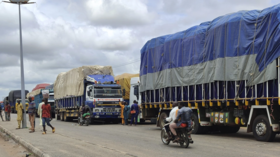 In an interview with RIA published on Monday, the Nigerien health ministry secretary general claimed that ECOWAS sanctions against Niger violated World Trade Organization treaties.
"We condemn the position of ECOWAS, since no political situation has ever led to such harsh sanctions against humanitarian products," Sule said.
He said that since the beginning of the crisis, the military rulers have been studying the possibility of redirecting supply channels and are negotiating with the governments of "friendly" countries such as Burkina Faso, Guinea, Algeria, and Türkiye. (RT)
Azərbaycan24 sosial şəbəkələrdə