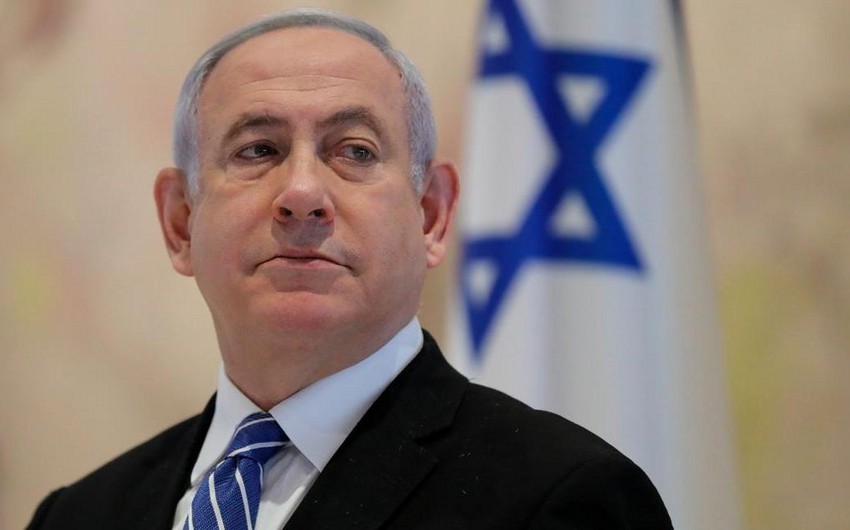 Israel and Saudi Arabia are at the cusp of an historic peace, Israeli Prime Minister Benjamin Netanyahu said, Report informs via foreign media.
"The Abraham Accords ushered in another dramatic change. It brought Arabs and Jews closer together," Netanyahu says.
"We see it in the frequent Jewish weddings in Dubai, in the dedication of a Torah school in a synagogue in Bahrain, in the visitors flocking to the Museum of Moroccan Judaism in Casablanca. We see it in lessons that are given to Arab students about the Holocaust in the UAE."
"There is no question: The Abraham Accords heralded the dawn of a new age of peace."
"But I believe that we are at the cusp of an even more dramatic breakthrough: An historic peace between Israel and Saudi Arabia," Netanyahu said. "Such a peace will go a long way toward ending the Arab-Israeli conflict. It will encourage other Arab states to normalize their relations with Israel. It will enhance the prospects of peace with the Palestinians. It will encourage a broader reconciliation between Judaism and Islami, between Jerusalem and Mecca, between the descendants of Isaac and the descendants of Ishmael. All these are tremendous blessings."
He then lauded the prospects of the economic corridor announced at the G20 conference earlier this month — "a visionary corridor that will stretch across the Arabian Peninsula and Israel. It will connect India to Europe" for the benefit of over two billion people. "What a historic change for my people."
"My country," he said, was for centuries repeatedly invaded by other empires passing through. "But today, as we tear down the walls of enmity, Israel can become a bridge of prosperity between these continents.
Azərbaycan24 sosial şəbəkələrdə