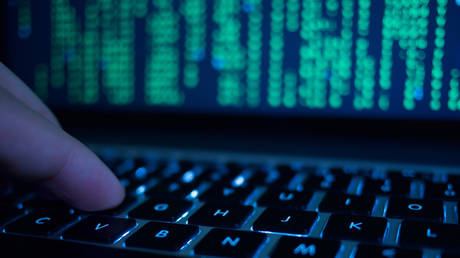 Britain has been training to hack Russia's energy facilities, one of its top diplomats has said © Getty Images / Oliver Nicolaas Ponder / EyeEm
Britain has been modeling cyberattacks on Russia's critical infrastructure, the country's deputy foreign minister, Oleg Syromolotov, said on Saturday. He added that the simulated hacks included energy facilities and were conducted under NATO guidance.
The deputy minister stated that attempts to hack Russian government entities by foreign actors have "increased by two to three times" over the course of last year.
Syromolotov was reacting to a story published by The Times last month, in which Lt. Gen. Tom Copinger-Symes, the deputy commander of the UK's strategic command, was quoted as saying the National Cyber Force was seeking to recruit people with Russian degrees.
"The British are systematically using their offensive capabilities to target Russia's information [sector]," Syromolotov told the TASS news agency. He added that London regularly conducts exercises, including joint NATO drills, simulating attacks on "Russian critical infrastructure."
"They include the modeling of strikes on government entities in the Kaliningrad Region and Moscow's energy system," the diplomat said. The Kaliningrad Region is a Russian exclave on the Baltic Sea that borders Poland and Lithuania.
Syromolotov said that last year Russia was hit by "unprecedented cyberattacks from abroad," with the majority of intrusions coming from the US and other NATO members, as well as Ukraine.
We have become a target of coordinated aggression involving intelligence services, transnational IT corporations and hacktivists from the collective West and its puppets.
According to Syromolotov, government services have been targeted the most. The Foreign Ministry has been repeatedly attacked, he said. "Overall, around 50,000 hacker attacks were repulsed last year."
On April 11, 2022, on the eve of Russia's Cosmonautics Day celebrations, hackers targeted the website of the country's space agency, Roscosmos, according to its press service. Also last year, intruders gained access to the database of one of the contractors of the Russian national postal service, leaking some internal documents.
On Wednesday, cyber attackers briefly hijacked a TV signal in Russia's Belgorod Region and Crimea and broadcast an excerpt from a speech by Ukrainian President Vladimir Zelensky. Crimean officials blamed Kiev's intelligence services for the intrusion. (RT)
Azərbaycan24 sosial şəbəkələrdə