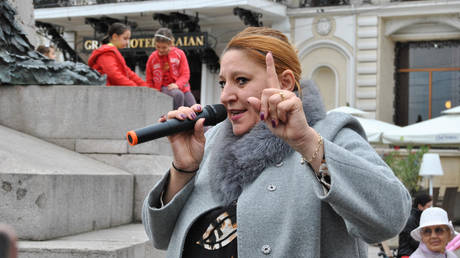 A Romanian lawmaker has proposed annexing part of Ukraine's territory "stolen by the USSR" FILE PHOTO: Diana Sosoaca during a rally. © Lutcanu Iuliana / Keystone Press Agency via Global Look Press
A controversial bill submitted to the Romanian parliament this week urges the government to drop by its recognition of Ukraine's borders the year 2027, and "annex" territories where ethnic Romanians live.
The bill, introduced by right-wing lawmaker Diana Sosoaca earlier this week, would repeal a provision in the 1997 treaty with Ukraine, which pledged respect for each other's national borders. She described the document as "the biggest act of treason" in Romania's modern history because it "recognized the Ribbentrop-Molotov Pact," according to a formal justification of the bill.
Sosoaca was referring to the non-aggression agreement between the USSR and Nazi Germany, sealed in August 1939, which included a classified portion delineating spheres of influence for Moscow and Berlin.
The pact was one of several such agreements signed by European nations with Adolf Hitler's government, as they maneuvered diplomatically in the last days of the interwar period. Romania was a Nazi ally for a significant portion of World War II, before switching sides. It lost some of its territories in the post-war settlement, which were added to Soviet Ukraine and Soviet Moldova.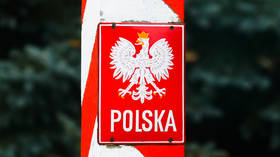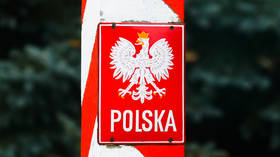 Read more
Poland wants more land – media
Sosoaca listed several lands, which she deems as historically Romanian and currently "abusively held by Ukraine," from Northern Bukovina to Snake Island. The latter was part of a lengthy legal battle over maritime borders, which ended in 2009 with Kiev keeping sovereignty over the islet.
Romania would "annex" those territories under the bill. The legislator cited a need to protect ethnic Romanians living in Ukraine from Kiev's discriminatory policies, and ensure that they can maintain their cultural identity.
After the bill was met with pushback in Romania, Sosoaca stressed that she did not want Bucharest to go to war with Kiev for a land grab. However, she added: "peace cannot be based on the forced ethnic assimilation of the Romanian minority, which is the practice of the Ukrainian state."
The initiative was introduced in the upper chamber of the Romanian parliament on Monday, with Sosoaca's SOS Party holding a presentation the next day. She used to be a member of a different political force, but was expelled from its parliamentary faction in 2021 for allegedly breaking with its political strategy, and is now technically independent.
Critics have described Sosoaca as "far right" and claimed that she has ties with Russia, based on her attempts to soften a diplomatic dispute a few years ago, and her calls for a neutral stance on the Ukrainian conflict. The Romanian government is a staunch supporter of Kiev. (RT)
Azərbaycan24 sosial şəbəkələrdə