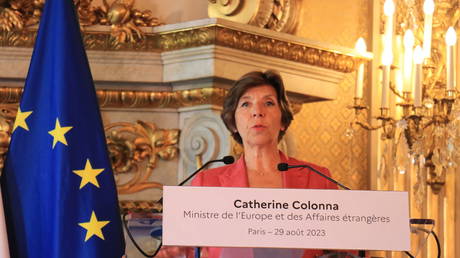 France's promise of military assistance comes after Azerbaijan reclaimed the breakaway region of Nagorno-Karabakh French Foreign Minister Catherine Colonna holds a press conference in Paris, on August 29, 2023. © Umit Donmez / Anadolu Agency / Getty Images
Paris will deliver unspecified military equipment to Yerevan, French Foreign Minister Catherine Colonna said on Tuesday while visiting Armenia. She declined to give any details of the arrangement.
"France has given its agreement to the conclusion of future contracts with Armenia which will allow the delivery of military equipment to Armenia so that it can ensure its defense," Colonna said, according to France 24 news network.
"I can't give many details," she added. "If I have to go a little further, know that there are things that were already agreed between Armenia and France and that are in progress."
France will also accept four Armenians injured in last week's fuel explosion in Nagorno-Karabakh, Colonna said after visiting the Yerevan hospital treating some of the 300 people injured in the blast, which killed at least 170.
Her visit came two weeks after Baku re-established control over Nagorno-Karabakh during the lightning "counterterrorism" operation, which was launched on September 19 and lasted for around 24 hours. The authorities of the ethnic Armenian enclave, which had broken away from Azerbaijan in the 1990s, formally dissolved themselves on September 28 as part of the ceasefire. As the local militia surrendered to Azerbaijani troops, more than 100,000 Armenian civilians fled east, which accounts for nearly 90% of Karabakh's estimated population.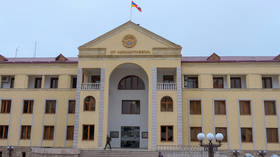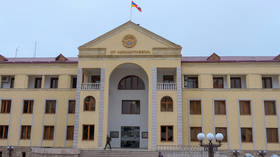 Read more
'Nagorno-Karabakh republic' will no longer exist – local leader
The Armenian government stood on the sidelines during the fighting. Prime Minister Nikol Pashinyan's government recognized and reaffirmed Baku's sovereignty over the Karabakh on multiple occasions, while attempting to blame Russia for its loss and making overtures to NATO.
Moscow mediated the 1994 ceasefire that ended the original armed conflict at the point when ethnic Armenians controlled most of the Soviet-era Nagorno-Karabakh autonomy, as well as several surrounding regions of Azerbaijan proper.
Azerbaijan struck back in 2020, using Turkish weapons bought with oil and gas revenue. After a month of fighting, Azerbaijani forces won a significant portion of Karabakh and cut the main road connecting the breakaway enclave with Armenia proper. The conflict ended with Yerevan ceding back all of the previously held Azerbaijani territory, while leaving the final status of Karabakh up for negotiation. The 2020 ceasefire also saw the deployment of Russian peacekeepers in the area. (RT)
Azərbaycan24 sosial şəbəkələrdə