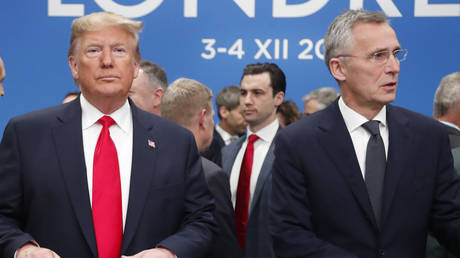 A change of power in Washington could irreparably fracture the bloc, Professor Phillips Payson O'Brien has argued Donald Trump and NATO Secretary General Jens Stoltenberg attend a NATO leaders meeting in Watford, England, December 4, 2019 © AP / Frank Augstein
The return of Donald Trump to the White House could spell the end for US military aid to Ukraine, leaving a divided Europe to foot Kiev's bills and ultimately ending the NATO pact, academic Phillips Payson O'Brien claimed in The Atlantic on Saturday.
Opposition to arming Ukraine is now the position of Trump's supporter base, who O'Brien estimated account for three quarters of the Republican Party's electorate. Trump has repeatedly vowed to use military aid as leverage to force Ukraine into peace talks with Russia "within 24 hours" of his inauguration, while his two nearest competitors for the GOP's nomination – Ron DeSantis and Vivek Ramaswamy – have also discussed restricting support for Kiev.
Of the three potential candidates, Ramaswamy has gone the furthest, suggesting that the US recognize Russia's territorial claims in Ukraine in exchange for Moscow distancing itself from Beijing.
"If Trump or one of his imitators wins the presidency in November 2024, Europe could find itself faced with a new American administration that will halt all support for Ukraine," O'Brien warned.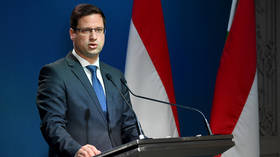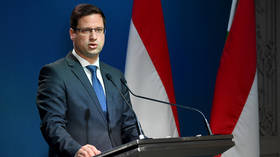 Read more
EU nation calls for 'security guarantees' for Russia
In this scenario, he continued, European nations would be unable to make up for the loss of US military aid, resulting in a military defeat for Ukraine. With the US out of the picture, Europe would be divided on the issue too, he added, with the Eastern and Baltic nations eager but unable to keep the arms flowing to Kiev, and Western nations like France and Germany more likely to seek peace with Russia.
"The result could be a legacy of bitterness and distrust at best, and a permanent fracturing of European cooperation at worst," he stated.
A fervent supporter of Ukraine, O'Brien argued that European countries need to increase military production immediately to prepare for this possibility. However, with the Eurozone entering recession in the first three months of 2023 and industrial production down in Germany, European states are unlikely to be able to sustain the Ukrainian military on their own.
O'Brien's predictions are based on the assumption that Ukraine will still be able to fight by 2025. According to Russian figures, Kiev lost 43,000 men in the first two months of its ongoing counteroffensive, without managing to penetrate the multiple layers of trenches and fortifications laid by Russia along the entire Kherson-Donetsk front line.
Before the operation began in early June, multiple Western media reports suggested that continued US and NATO military aid to Kiev depended on the success of the offensive. Now, almost three months in, the counteroffensive is widely regarded as a failure.
(RT)
Azərbaycan24 sosial şəbəkələrdə