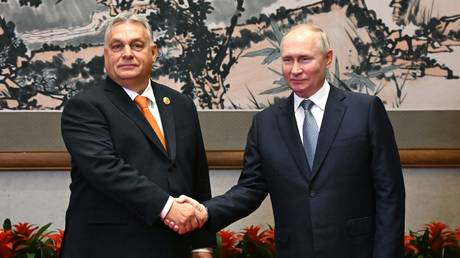 The "deepening relationship" between Russia and Hungary is causing "security concerns," the US ambassador to Budapest told RFE/RL Hungarian Prime Minister Viktor Orban and Russian President Vladimir Putin shake hands before their meeting as part of the 3rd Belt and Road Forum at the Diaoyutai State Guest House in Beijing, China. © Grigoriy Sisoev / RIA Novosti
The ambassadors to Hungary of NATO countries have held an unscheduled meeting amid concerns about a recent encounter between Russian President Vladimir Putin and Hungarian Prime Minister Viktor Orban in Beijing, the US state-run media outlet Radio Free Europe/Radio Liberty (RFE/RL) reported Thursday.
The gathering of the bloc's ambassadors and the representative of Sweden, whose NATO membership has yet to be ratified by Türkiye and Hungary, took place in Budapest on Thursday. At the meeting, the diplomats discussed "security concerns" about the "deepening relations" between Moscow and the NATO and EU member, David Pressman, the US ambassador to Hungary, told the outlet.
Pressman also noted that Washington expects the Hungarian government to take these "legitimate security concerns" seriously, calling the Putin-Orban meeting "worrying."
On Tuesday, the day of the meeting, Pressman posted a picture on X (formerly Twitter) of Orban and Putin shaking hands, with the caption that Hungary's prime minister was choosing to stand with Russia "alone among our allies."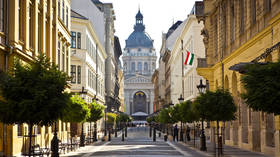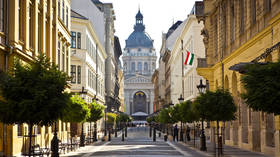 Read more
Hungary looking to expand business in Russia
Orban's chief of staff, Gergely Gulyas, told ATV channel on Wednesday that "the US ambassador is not competent to determine Hungarian foreign policy because that is the job of the Hungarian government."
Putin and Orban met on October 17 in the Chinese capital, where the international Belt and Road Forum was held. It was the first meeting between the Russian president and the Hungarian prime minister since the conflict in Ukraine erupted.
Over the past decades, relations between Moscow and Budapest "have been built solely on the basis of taking into account each other's interests," Putin said during the meeting, noting that Russia's relations with many European countries are "maintained and developed," which can only cause satisfaction.
Last September, Orban criticized EU sanctions on Moscow, claiming that "European people have become poorer, while Russia has not fallen on its knees." He called for a ceasefire to end the Ukraine conflict, noting that the restrictions on Russia were hurting Europe's economy. (RT)
Azərbaycan24 sosial şəbəkələrdə