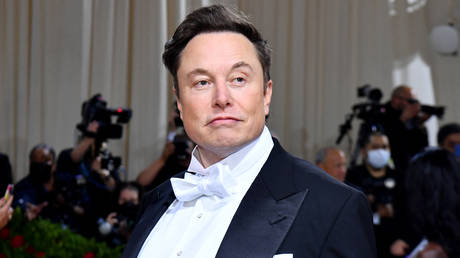 The billionaire says the move is "absolutely required" to stop bank runs Elon Musk. © Angela Weiss / AFP
Elon Musk has proposed a solution to the current banking crisis in the US. The government must do away with the current $250,000 insurance cap on all deposits to stop panicking clients from withdrawing their money, the Tesla CEO wrote in a Twitter post on Tuesday.
His comments come in response to a media report that US officials are studying ways to temporarily insure deposits beyond the current limit, without having to get approval from Congress.
"Absolutely required to stop bank runs," Musk wrote.
The banking crisis began in the US earlier this month with the sudden collapse of Silicon Valley Bank (SVB), a major US lender focused on the tech and startup sectors. Over 92% of deposits in the bank were uninsured and the lender was shut down by regulators after massive deposit outflows. SVB's failure caused the closure of another lender, Signature Bank. Panicked customers have withdrawn tens of billions of dollars in cash from the smaller banks and placed them with bigger lenders.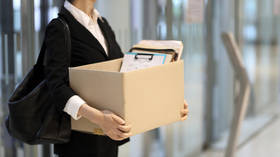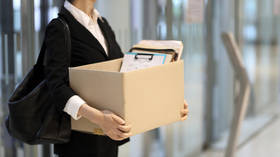 The billionaire entrepreneur and head of Tesla, Twitter and SpaceX, first proposed the idea last week. "FDIC needs to change to unlimited coverage to stop bank runs… Right now," he wrote on March 18.
The government has guaranteed all deposits of SVB and Signature Bank customers. However, according to a recent study, nearly 200 American banks are facing similar risks. SVB, like many other banks, had invested billions in US government bonds when interest rates were at near-zero and suffered losses when the Federal Reserve hiked them in a bid to curb inflation.
The failures of SVB and Signature Bank sent ripples across the entire US banking industry. Many other financial institutions have seen their stocks plunge, with the six largest Wall Street banks losing around $165 billion in market capitalization, or some 13% of their combined value. Last week, credit ratings agency Moody's downgraded its outlook for the US banking system from 'stable' to 'negative,' citing the "rapidly deteriorating operating environment."
For more stories on economy & finance visit RT's business section
Azərbaycan24 sosial şəbəkələrdə