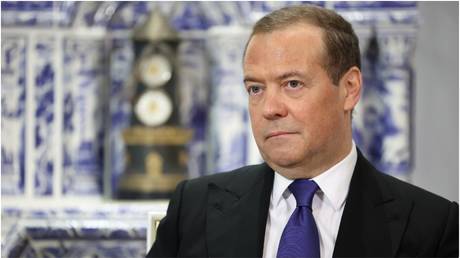 The businessman was smart not to allow Kiev use his Starlink service to target Crimea, Russia's ex-president said Dmitry Medvedev at an event in Gorki, Russia, on August 25, 2023. © Valery Sharifulin / Sputnik
Former Russian president Dmitry Medvedev has praised billionaire Elon Musk for refusing to allow Ukraine to use his Starlink satellite communications network for attacks on a Russian naval base in Crimea. The statement came after CNN published excerpts from Walter Isaacson's book about Musk, where he detailed the rationale behind the businessman's decision.
"If what Isaacson has written in his book is true, then it looks like Musk is the last adequate mind in North America," Medvedev, who is currently deputy chair of Russia's Security Council, wrote on his English-language account on X (formerly known as Twitter) on Thursday.
"Or, at the very least, in gender-neutral America, he is the one with the balls," the official added.
According to excerpts from Isaacson's book, quoted by CNN, Musk secretly ordered his engineers to disable Starlink service near Crimea last year to sabotage a planned Ukrainian attack on Russia's Black Sea Fleet. "Starlink was not meant to be involved in wars. It was so people can watch Netflix and chill and get online for school and do good peaceful things, not drone strikes," Musk reportedly said.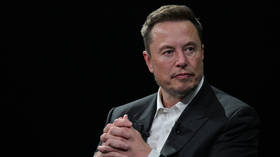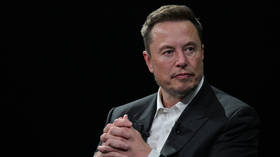 Read more
Musk ordered shutdown of Starlink in Crimea – CNN
After the CNN story appeared online, Musk took to X to explain that he had denied Kiev's "emergency request" to activate Starlink all the way to the port city of Sevastopol, which hosts a Russian naval base. "If I had agreed to their request, then SpaceX would be explicitly complicit in a major act of war and conflict escalation," Musk wrote.
The businessman donated around 20,000 Starlink kits to Ukraine after Russia launched its military operation in the neighboring state in February 2022. Musk has since advocated for a peaceful resolution of the conflict, drawing ire from both Ukrainian and Western officials. (RT)
Azərbaycan24 sosial şəbəkələrdə