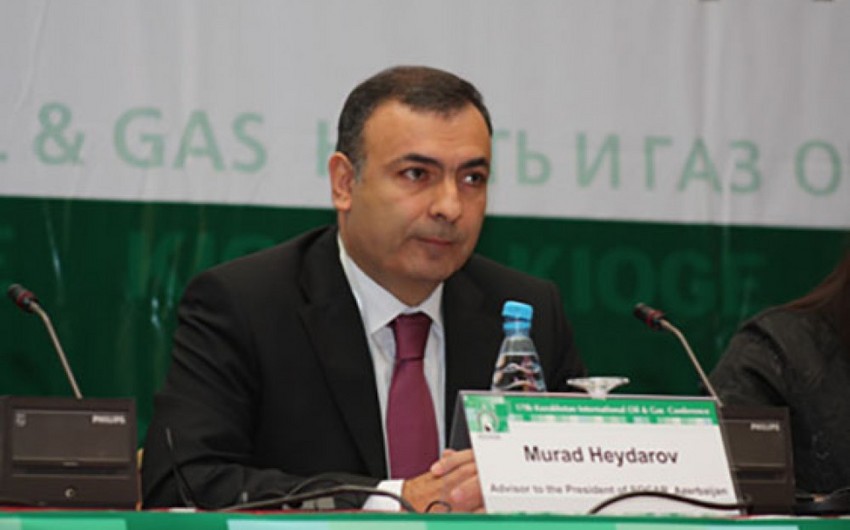 Each of the member countries of the TAP consortium (TAP AG), which transports Azerbaijani natural gas to Europe via the Trans Adriatic Gas Pipeline (TAP), is a NATO member.
A member of the Board of Directors of TAP AG, Murad Heydarov, told Report in a comment on the speech of Azerbaijani President Ilham Aliyev at a meeting of the NATO North Atlantic Council in Brussels that four countries of the alliance, including Turkey, import gas from Azerbaijan and there are opportunities to expand this geography in the future.
According to him, today Turkey, Italy, Bulgaria, Greece, and Albania are members of the alliance.
Murad Heydarov noted that most of the countries participating in the Ionian-Adriatic Pipeline (IAP), which provides for the transportation of Azerbaijani gas to several countries of southeastern Europe, are NATO members:
"Although Montenegro and Albania are not members of the European Union, they are NATO members. In addition, Croatia and North Macedonia should be added there. If we say that the expansion of the Southern Gas Corridor will give access to the western Balkans, then it should be borne in mind that many of these countries are also NATO members. Consequently, Mr. President drew attention to the fact that four countries of the alliance, including Turkey, import gas from Azerbaijan, and there are opportunities for expanding this geography in the future."
President Ilham Aliyev said in an interview with the Spanish newspaper El Pais on December 14 that the Trans-Adriatic gas pipeline was put into operation on December 31, 2020, and from that moment our export to Europe began:
"Before that, our export markets were mainly Turkey and Georgia. Thus, the largest consumer that began to receive our gas is Italy, followed by Greece and Bulgaria. There is a potential for geographic expansion. This year we exported more than 7 billion cubic meters of natural gas to the European Union. Next year we plan to export 9 billion, and 11 billion cubic meters of gas in 2023. This figure may rise, but as you know, the gas market is different from the oil one. Here, contracts must be concluded in advance. The contracts for the currently exported gas volumes were concluded prior to the pipeline's commissioning. This is the business in the gas sector.