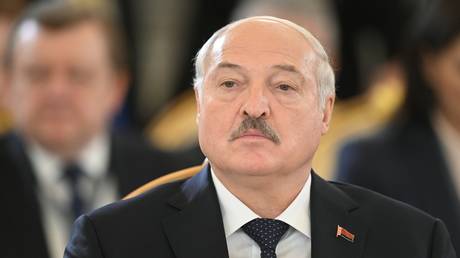 The Belarusian leader has claimed that compensation was part of a draft peace treaty, which Ukraine ultimately rejected Belarusian President Alexander Lukashenko © Sputnik / Ilya Pitalev
Belarus President Alexander Lukashenko has claimed that Russia offered financial compensation to Ukraine for Crimea, when the two nations were engaged in peace talks mediated by Minsk.
Speaking to a Russian media outlet on Wednesday, the Belarusian leader said that Russian President Vladimir Putin had shown him a draft document which was provisionally accepted by Moscow and Kiev. The proposed treaty was "fine" and included "some kind of long-term lease" regarding Crimea, Lukashenko stated.
"It was a good process, but [the Ukrainians] dropped out of it," he added.
Belarus served as a mediator between Russia and Ukraine for years, and hosted talks in 2014 and 2015 which resulted in the signing of the so-called Minsk agreements, the UN-endorsed roadmap for Kiev's reconciliation with Donbass.
After open hostilities broke out last year, several rounds of peace negotiations were held in Belarus, but talks later moved to Istanbul. The Türkiye-based round of discussions produced a draft agreement under which Kiev pledged to become a neutral state in exchange for security guarantees. However, it made a U-turn soon after, which Moscow described as Ukraine following a US order to continue fighting.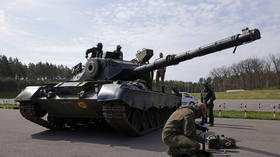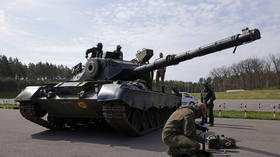 Read more
Zelensky aide outlines counteroffensive ambitions
Before Crimea rejected the 2014 armed coup in Kiev and voted in a referendum to rejoin Russia, Moscow paid Kiev an annual lease to use Sevastopol as the home base of its Black Sea Fleet. It was last renewed in 2010, when Moscow offered a gas price discount for the extension. With Crimea's status changing, the Russian government declared the treaty null and void.
In the interview, Lukashenko claimed that the Minsk agreements had been negotiated in bad faith by Kiev and its backers, who used them to buy time for a military buildup in Ukraine. The resulting lack of trust poses a challenge for all future talks, he suggested, before reiterating his vision on how to stop hostilities.
"If we agree to a peace process, the war stops, no movements, no tanks, no troops. If anyone is redeployed, I believe we should use nuclear weapons. That is the only way we can talk to them," Lukashenko said of Ukraine and its backers.
Minsk is a close Russian ally and has allowed the use of its territory for the military operation against Ukraine. In March, Russia announced that it would station some of its tactical nuclear weapons in Belarus at Lukashenko's request. (RT)
Azərbaycan24 sosial şəbəkələrdə