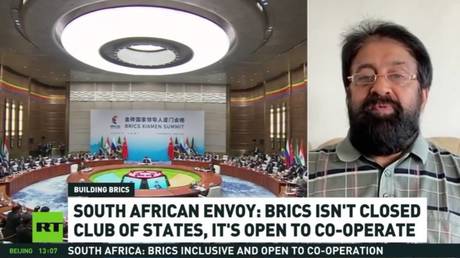 The group is ready to talk with anyone striving for a more inclusive and equitable global order, a senior South African diplomat told RT © RT
More than 40 countries have shown an interest in joining BRICS, Anil Sooklal, South Africa's ambassador-at-large responsible for ties with the economic alliance and Asian countries, has said.
The diplomat told reporters in Johannesburg on Thursday that 22 countries have formally applied to join the group, while "an equal number" of states "have been informally asking about becoming BRICS members."
Speaking with RT on Sunday, Sooklal described BRICS as an "inclusive" organization that has always been open to dialogue with the larger global community. The group currently comprises Brazil, Russia, India, China, and South Africa, and accounts for over 40% of the global population and nearly a quarter of the world's GDP.
Sooklal said that BRICS does not distinguish between the Global North and Global South and is ready to talk to any country that "has the same vision for a more inclusive and equitable global order where we do not marginalize large parts of the world," including many developing nations.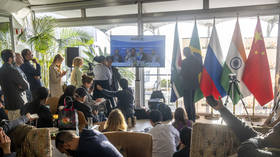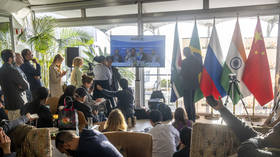 Read more
BRICS leaders to discuss sustainable payment mechanism – Moscow
The diplomat went on to point out that while the United Nations has yet to embark on comprehensive reforms that would give emerging countries a greater voice, BRICS has charted its own path to remedy the situation.
However, he stressed that the bloc "does not seek to become a dominant economic force," but rather wants to have "a major influence in an inclusive manner to work for change."
"We don't want a world where we have one or two global hegemons," he added, explaining that such a distribution of power sows division in the global community.
Sooklal had earlier said in comments to journalists that Argentina, Iran, Saudi Arabia, and the United Arab Emirates were among those countries looking to join the bloc.
South Africa will host the BRICS annual summit this year, which will take place in Johannesburg from August 22-24, with President Cyril Ramaphosa having sent invitations to nearly 70 global leaders.
Azərbaycan24 sosial şəbəkələrdə