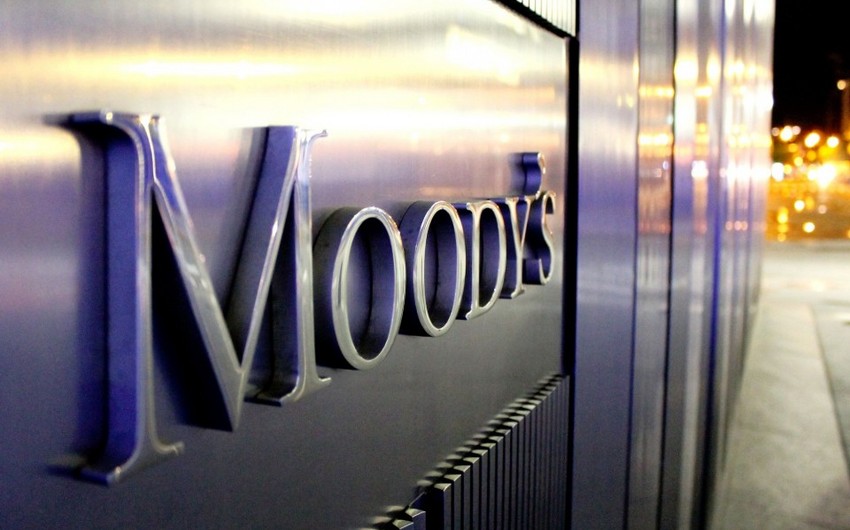 Moody's Investors Service (Moody's) has today upgraded the ratings of State Oil Company of the Azerbaijan Republic (SOCAR) to Ba1 from Ba2, including its corporate family rating (CFR) and senior unsecured rating, Report informs, citing the agency.
Concurrently, Moody's has upgraded SOCAR's baseline credit assessment (BCA) to ba3 from b1 and its probability of default rating (PDR) to Ba1-PD from Ba2-PD. The rating agency has also changed the company's outlook to stable from positive.
"Today's rating action follows the upgrade of the ratings of the Government of Azerbaijan to Ba1 from Ba2 on 5 August 2022 and reflects SOCAR's strong credit linkages with the state as well as its significant exposure to Azerbaijan's operating and macroeconomic environment," reads the agency's report.
Moody's notes that the upgrade of Azerbaijan's ratings reflects improved policy effectiveness in recent years which translates into improved fiscal management and increased capacity to absorb future shocks: "Despite the pandemic, fiscal metrics have remained strong and are improving quicker than expected thanks to prudent fiscal management amid an economic rebound and high hydrocarbon prices."
Moody's expects the government's anti-inflation measures and the Central Bank of the Republic of Azerbaijan's (CBAR) proactive macroeconomic policy to contain inflation risks exacerbated by the Russia/Ukraine crisis. As a result, Moody's expects that operating and macroeconomic environment for SOCAR will gradually improve, supporting its credit profile.
"SOCAR's ba3 BCA and standalone credit quality is supported by the company's key role in the oil and gas sector of Azerbaijan and its importance to the national economy; SOCAR's sustainable hydrocarbon production volumes; Moody's expectation that SOCAR's credit metrics will continue to strengthen in 2022 and 2023 on the back of a surge in oil and gas prices; the company's adequate liquidity, underpinned by substantial cash balances and modest debt maturities in the next two to three years (excluding short-term debt for its trading activities which the company rolls over consistently); and its close links with the Azerbaijan government, which has accumulated substantial reserves and should be in a position to provide financial support to the company if needed," the agency says.
However, SOCAR's BCA also takes into account the company's sizeable trading operations which reduce its consolidated margins, inflate leverage through the use of short-term debt and limit predictability of financial results because of the inherent volatility of these activities; governance factors including SOCAR's complex organisational structure and moderate refinancing risk at SOCAR's subsidiary Petkim Petrokimya Holding A.S..
The stable outlook on SOCAR's rating is in line with the stable outlook on Azerbaijan's sovereign rating and reflects Moody's view that the company's specific credit factors, including its operating and financial performance, market position and liquidity, will remain commensurate with its rating on a sustainable basis.