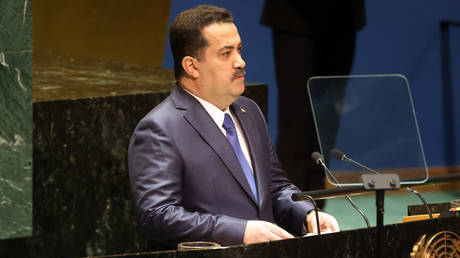 Iraq's prime minister has reportedly warned that the Israel-Hamas war could lead to disruptions in crude exports Iraqi Prime Minister Mohammed Shia al-Sudani speaks during the United Nations General Assembly last month in New York City. © Getty Images / Spencer Platt
Iraqi Prime Minister Mohammed Shia al-Sudani has reportedly warned that supplies of Middle East oil to international markets could be disrupted if the war between Israel and Hamas escalates to the point of involving other countries in the region.
The conflict will "impact global security, escalate regional conflict, jeopardize energy supplies, exacerbate economic crises, and invite further conflicts," the Associated Press quoted al-Sudani as saying on Saturday at a peace summit in Cairo.
Al-Sudani called for an immediate cease-fire and a prisoner swap to bring an end to the bloodshed. He argued against bringing civilians out of the Gaza Strip amid Israeli bombing, saying, "the Palestinians have no other place but their land."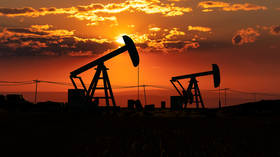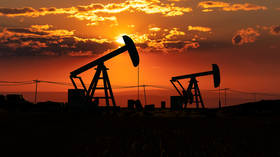 The PM suggested that the current crisis could have been averted if UN Security Council resolutions against Israel's settlement policies in Palestinian territory had been respected. However, Israel dismantled its settlements in the Gaza Strip in 2005. Hamas has controlled Gaza since 2006, and no new elections have been held in the territory since then.
Al-Sudani's warning comes amid concerns that Middle East countries could cut off oil exports to the West in response to a possible Israeli ground offensive in Gaza. Iranian Foreign Minister Hossein Amir-Abdollahian roiled energy markets on Wednesday, when he called for Muslim countries to impose an "immediate and complete" oil embargo on Israel.
The 1973 Arab oil embargo against the US and other countries that supported Israel led to long lines at gasoline pumps and had a devastating economic impact. However, only about 12% of US crude imports came from the Middle East in 2022, down from around 85% in the 1970s.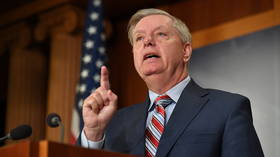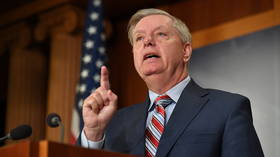 International oil markets remain volatile, and the Israel-Hamas war could push prices higher, "which is definitely bad news for inflation," International Energy Agency executive director Fatih Birol told the AP. Developing countries that rely on imported crude and oil products would be hurt the most, he said.
Brent crude, a key international oil benchmark, is currently trading around $93 per barrel, up from $85 before Hamas militants killed hundreds of Israeli civilians and took hundreds of others as hostages on October 7.
Hamas is backed by Iran, which ranks as the world's eighth-largest oil producer. Even without support from other major exporters for an embargo, Tehran has the potential to significantly disrupt markets. About one-third of the world's seaborne oil shipments pass through the Strait of Hormuz, which connects the Persian Gulf to the Gulf of Oman and the Arabian Sea. (RT)
Azərbaycan24 sosial şəbəkələrdə