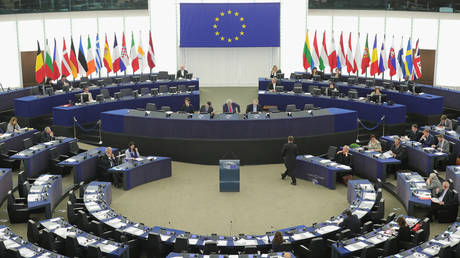 Budapest might not "credibly fulfill" tasks associated with the role, lawmakers said in a critical resolution European Parliament © Getty Images / Christopher Furlong
The European Parliament has passed a non-binding resolution calling into question Hungary's ability to "credibly fulfill" its duties as president of the EU Council next year. MEPs accused Prime Minister Viktor Orban's government of undermining the bloc's fundamental values and failing to comply with EU law.
Hungary is scheduled to take over the six-month presidency in the second half of 2024 after Spain and Belgium have had their turn. While the position does not carry executive powers, it allows the leading country to set the agenda, draft compromise texts, organize votes on legislative files, and steer negotiations.
However, MEPs cast doubt over Budapest's suitability for the role in a non-binding resolution, passed on Thursday with 442 votes in favor, 144 against and 33 abstentions.
The European Parliament "questions how Hungary will be able to credibly fulfill this task in 2024, in view of its non-compliance with EU law and the values enshrined in Article 2 (of the EU treaties), as well as the principle of sincere cooperation," the resolution reads.
In their text, the MEPs went on to list a number of concerns they had regarding the state of democracy in Hungary, accusing it of lacking transparency, mismanaging EU funds, fraud, corruption and other violations. Lawmakers also stated that there were "serious threats" against academic freedom and LGBTQ rights in the country.
Lawmakers have asked the EU Council to find a proper solution to the issue "as soon as possible" and suggested that "parliament could take appropriate measures if such a solution is not found." The resolution did not specify what these solutions or measures could be, and did not mention canceling or postponing Hungary's presidency.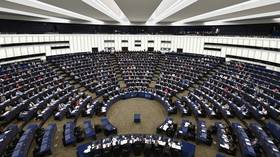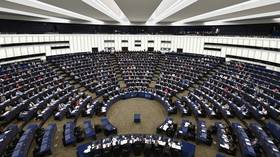 Read more
EU brands its own member state an 'autocracy'
Last year, the EU Parliament passed another non-binding resolution in which it declared that Hungary was no longer a fully functioning democracy and had instead become a "hybrid regime of electoral autocracy."
Judit Varga, Hungary's minister of justice, has said her government will not bow to pressure from MEPs, who she said were "constantly attacking the free elections of Hungary" and "didn't respect the rule of law."
Hungary has been at odds with Brussels in recent years, with tensions recently escalating over the crisis in Ukraine. Budapest has taken a neutral stance on the conflict and has blocked NATO, of which it is a member, from using Hungarian territory for Western military aid transfers. It has also opposed anti-Russia sanctions and repeatedly held up EU attempts to approve financial aid for Kiev. (RT)
Azərbaycan24 sosial şəbəkələrdə