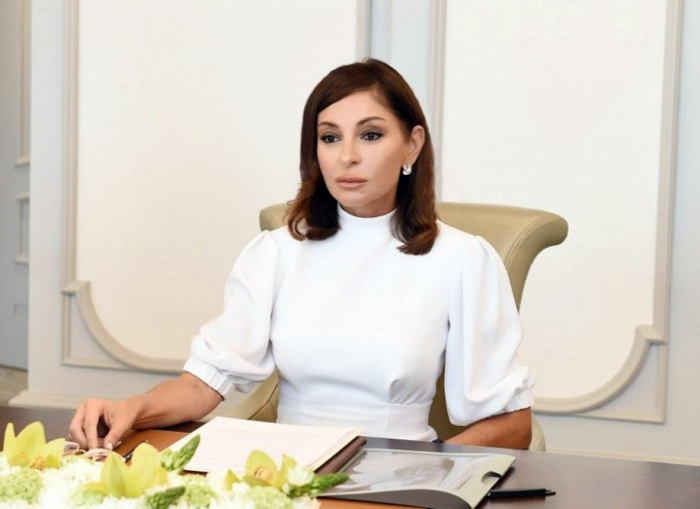 The First Vice President of Azerbaijan Mehriban Aliyeva has addressed to Azerbaijani people on coronavirus.
The text of the address reads as follows:
"Trouble came to our homeland, to our common home. Unfortunately, the epidemic of insidious disease has not bypassed our country.
It seems that there is not a single country left on the planet that this pandemic would spare. Entire states are compelled to be isolated from the outside world. The number of people infected with the virus is rapidly approaching a million, the number of claimed lives is already tens of thousands! A pandemic every day, literally before our eyes, changes the usual way of life, fills our everyday life with anxiety and apprehension. Many are tormented by the same questions: "Is it really that serious?", "What awaits us, what will happen to us?" And the most important question: "When will this epidemic end?". What each of us must do so that the end of this "terrible story" comes faster.
I will be frank, the answers to these questions are difficult, complete, but there are. First of all, we all should unconditionally acknowledge that the situation is very serious, requiring maximum cohesion and consolidation of all of us, all generations of our citizens. COVID-19 really poses a real threat to the life and health of each of us. Together with you, I pray the Almighty to protect our native land from misfortune, to divert misfortune from our homes and families! I live by faith and hope that human genius will surely stop the pandemic and return to all of us the happiness of a familiar life!
The current emergency requires nationwide mobilization. All possible material resources of our state are thrown into the fight against the epidemic and its consequences. The best minds of the country, all domestic medicine, the entire state mechanism work to save people. Unprecedented, colossal measures are being taken to defeat the epidemic. Enterprises for mass production of much-needed medical equipment today are redesigned in accelerated mode. Every day, our hospitals and hospitals are building up their capabilities, concentrating resources to create new hospital wards, ready to accept all those in need. Uninterrupted life-support services of cities and settlements. Law enforcement bodies and rescue services, which ensure public order and are always ready to help, reliably serve at their post. As for our physicians – doctors, nurses, sanitary workers, without exaggeration, they daily perform a professional and civil feat. All work carried out in the republic is carried out under close attention, confident leadership and round-the-clock control of the President of Azerbaijan!
I believe that the gigant efforts undertaken by governments and scientists, the billions of dollars, euros and manats that have been thrown into the fight against coronavirus, will certainly and inevitably lead to the desired result, to our common victory over the epidemic. But, we all must deeply realize this, all efforts and means may not give the expected results if these measures, these works are not supported by all of us and literally by each of us, our civic, simply human responsibility and our readiness to strictly and unconditionally carry out clear instructions."