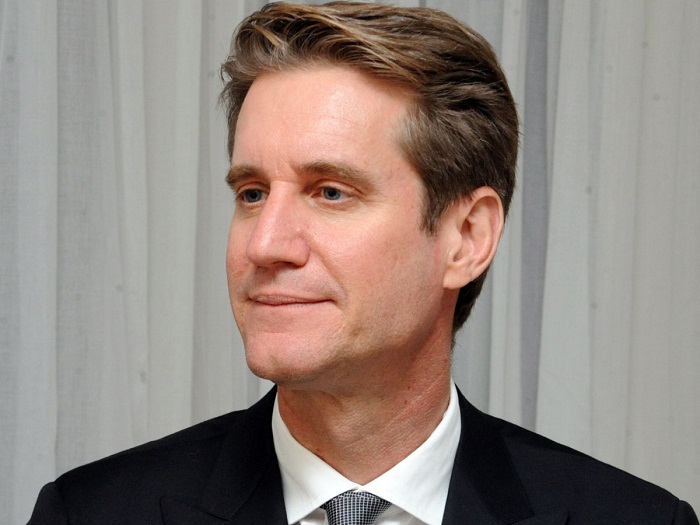 "The unethical gesture of Armenian Foreign Minister Ararat Mirzoyan, who left the Security Council meeting room during the speech of his counterpart Jeyhun Bayramov, was not an unprecedented event in history. I would interpret it as a desire to avoid humiliation and emotional distress of listening to the foreign minister of a country that had just inflicted a crushing military and political defeat on Mirzoyan's country. Of course, if this gesture was a protest at the peaceful future that Prime Minister Nikol Pashinyan is urging Karabakh's ethnic Armenian community to embrace, then Mirzoyan should tender his resignation," an international expert, board member of the Jamestown Foundation and former U.S. Ambassador to Azerbaijan Matthew Bryza told reporters.
"In reality, however, Mirzoyan has always repeated and even forestalled Pashinyan's conciliatory rhetoric. For example, he publicly stated the possibility of Armenia recognizing Azerbaijan's territorial integrity long before the Armenian leader did so," Bryza said.
Speaking about regional prospects after Azerbaijan had restored sovereignty over its entire territory and eradicated separatism, the expert expressed cautious optimism.
"If the Armenian side fully implements Wednesday's ceasefire agreement, I am optimistic about the future of the South Caucasus, at least as far as Azerbaijan and Armenia are concerned. It is clear that both President Ilham Aliyev and Prime Minister Nikol Pashinyan are moving towards a peace treaty. Their main obstacle was the extremist political forces in Armenia and Karabakh, which held the rest of the ethnic Armenian community in the Karabakh region as political hostages. As long as Armenian armed forces were present in Karabakh, Pashinyan's die-hard political opponents could pressure him into remaining intransigent and preparing for the use of military force in the future. This approach, of course, was a violation of the November 10, 2020 Statement. Now that this most serious obstacle has been removed, the future of the peace treaty becomes much clearer," the former US ambassador to Azerbaijan noted.
Summing up, he said that in the current circumstances, when Azerbaijan has regained full control over all of its territory and the Armenian Prime Minister is calling on Karabakh Armenians to prepare for peace and, as a result, reintegration into Azerbaijani society, there is a new and significant momentum for a peace treaty. "Nevertheless, Pashinyan will continue to face strong opposition to the peace process from extremist political forces in Armenia who favor conflict over peace," Matthew Bryza said.
Azərbaycan24 sosial şəbəkələrdə