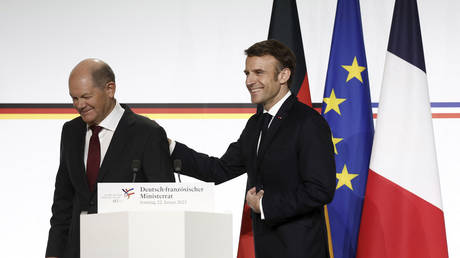 Paris is cautious of "escalating" the conflict, French leader has said French President Emmanuel Macron and German Chancellor Olaf Scholz at a joint press conference at the Elysee Palace in Paris, January 22, 2023 © Benoit Tessier / Pool via AP
French President Emmanuel Macron and German Chancellor Olaf Scholz reaffirmed their continued "unwavering support" for Ukraine for "as long as it takes" in a joint press conference on Sunday, but both said that any decision on supplying heavier arms must be reached jointly by all "friends" of Kiev.
Macron said that "nothing is excluded" when asked about the possibility of sending Leclerc main battle tanks to Kiev, and confirmed he had "asked the Defense Ministry to work on it." However, any final decision would have to be a "collective" call based on several considerations, he noted, according to AFP.
France does not want the move to "weaken our own defense capabilities," and at the same time is cautious of "escalating" the conflict. Another concern is to provide only "real and effective support" in the form of weaponry that Ukrainian forces can actually use on the battlefield without months or years of training.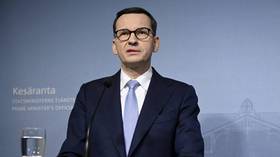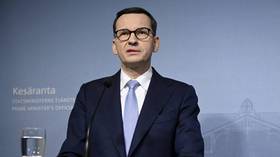 Read more
Poland threatens 'coalition' to overcome German stance on tanks – PM
Scholz dodged a similar question about Leopards, saying vaguely that Germany "will continue to act according to the concrete situation" and in close coordination with "important friends and allies."
"Germany is doing a lot, too… We have constantly expanded our deliveries with very effective weapons that are already available today," the chancellor said.
Last week, Politico reported that Paris was considering deliveries of Leclerc tanks in an effort to provide a joint framework to overcome Germany's reluctance. Amid reports that Berlin was unwilling to send its tanks unless the US made a similar move, a US lawmaker proposed giving Ukraine a single Abrams tank to leave Berlin with no excuses for further delays.
Calls for Germany to supply Kiev with Leopards grew louder after the UK confirmed earlier this month that it would send 14 Challenger 2 main battle tanks to Ukraine. Poland also announced that it would transfer a company of Leopard 2 tanks to Ukraine, but the re-export of these tanks must be greenlit by Germany. On Sunday, German Foreign Minister Annalena Baerbock hinted that Berlin "would not stand in the way" if Poland makes the move. Baerbock noted that Warsaw has not yet reached out to Berlin on the matter.
Kremlin spokesperson Dmitry Peskov said on Friday that the "importance of such supplies in terms of their ability to change something" on the battlefield should not be exaggerated. (RT)
Azərbaycan24 sosial şəbəkələrdə