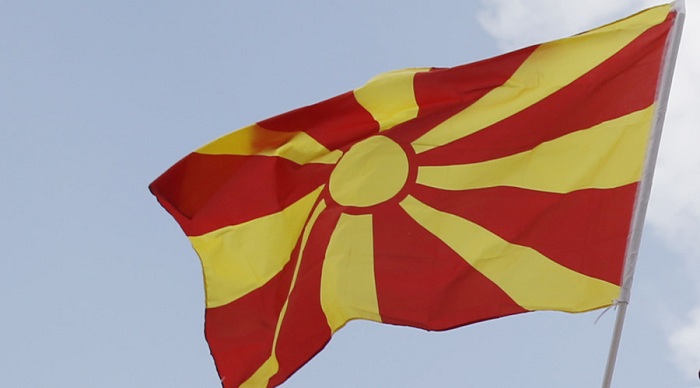 Macedonians go to polls on Sunday to vote on whether to change their country's name to Republic of North Macedonia, urged by a pro-Western government to pave the way for NATO and EU membership by resolving a decades-old name dispute with Greece, Reuters reports.
The referendum is one of the last hurdles for a deal reached between Macedonia and Greece in June to settle their quarrel, which has prevented Macedonia from joining major Western institutions since it broke away from then-Yugoslavia in 1991.
Greece, which has its own northern province called Macedonia, has always maintained that Macedonia's name represented a claim on its territory. It vetoed Macedonia's entrance into NATO and the EU, and forced it to enter the United Nations under a provisional name as the Former Yugoslav Republic of Macedonia or FYROM.
Macedonian Prime Minister Zoran Zaev argues that accepting a new name is a price worth paying for admission into the EU and NATO. But nationalist opponents say it would undermine the ethnic identity of the country's Slavic majority population. President Gjorge Ivanov has said he will boycott the referendum.
Polls for some 1.8 million voters will open at 7 a.m. and close at 7 p.m. The question on the referendum ballot is: "Are you for NATO and EU membership with acceptance of the agreement with Greece".
The referendum is advisory and not legally binding, but enough members of parliament have said they will abide by its outcome to make it decisive. The name change requires a two-thirds majority in parliament.
For the referendum to be valid, at least 50 percent of voters must turn out to vote and a majority of them must back the change.
Polls have indicated that a large majority of those who vote are likely to back the change, but achieving the required turnout may be difficult. While more than 80 percent of Macedonians support NATO and EU membership, many may boycott the referendum because of disagreement with the name change.
"The Macedonian people have never been so embarrassed than now with this agreement (with Greece)," said Violeta Petkoska, a 39-year-old nurse. "On the day of the referendum they want us to dig our own grave, so that from the next day the Macedonian people do not exist."
Zaev says NATO membership will bring much needed investment in the country with unemployment rate of more than 20 percent.
"Macedonia should move forward to become a European state. We have no alternative," said Asim Shainovski, 35, a public administration worker.
U.S. Defence Secretary Jim Mattis has accused Russia of attempting to influence the outcome of the referendum, which the Kremlin has denied.
Macedonia avoided the violence that accompanied the breakup of Yugoslavia, but was later rocked by an ethnic Albanian insurgency that almost tore the country apart in 2001.
Western governments see NATO and European Union membership as the best way of preserving the peace and stability in the Balkans after a decade of wars with the break-up of Yugoslavia in the 1990s.
Azərbaycan24 sosial şəbəkələrdə