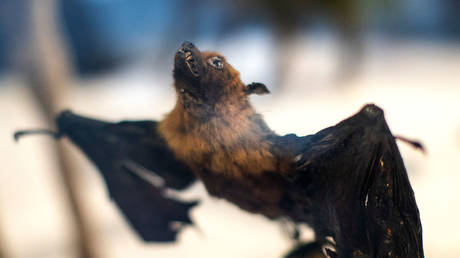 Documents published by a scientist group probing Covid-19's origins reveal that controversial US non-profit EcoHealth Alliance had sought $14 million in 2018 for a project that would expose Chinese bats to altered coronaviruses.
Some 18 months before the first Covid cases appeared, the three-and-a-half year study had planned to release skin-penetrating particles containing "novel chimeric spike proteins" from bat coronaviruses into bat caves in China's Yunnan province. The goal was to study and prevent transmission to humans.
The proposal, titled 'Project Defuse', was submitted by EcoHealth Alliance for funding consideration as part of an initiative aimed at preventing emerging pathogen threats by the US Defence Advanced Research Projects Agency (DARPA). It was ultimately rejected over safety concerns.
The documents were released this week by DRASTIC – a web-based investigative team of scientists from around the world. The group claimed to have obtained the documents from an unidentified whistle-blower.
EcoHealth President Peter Daszak, a British zoologist, is listed as the person in charge of Project Defuse, which would have been a collaborative effort with the Wuhan Institute of Virology (WIV) and a number of US universities, along with the US Geological Survey National Wildlife Health Center and the Palo Alto Research Center.
Earlier this month, investigative news outlet The Intercept revealed that federal agencies, including the US National Institutes of Health, granted EcoHealth Alliance a total of $3.1 million – with nearly $600,000 used in part to "identify and alter bat coronaviruses likely to infect humans" at the WIV.
Also on rt.com Deadly bat caves & humanized mice tests: Released docs describe 'HIGHEST RISK' involved in US-funded coronavirus research in Wuhan
According to the Telegraph, the documents released this week by DRASTIC were apparently confirmed to be genuine by a former member of the Trump administration. They indicate that researchers were looking to tailor bat coronaviruses to target "human-specific cleavage sites". This would make it easier for the virus to get into human cells.
In a statement, DRASTIC said the proposal's "discussion of the planned introduction of human-specific cleavage sites" indicated that a closer review by the "wider scientific community of the plausibility of artificial insertion is warranted." (RT)