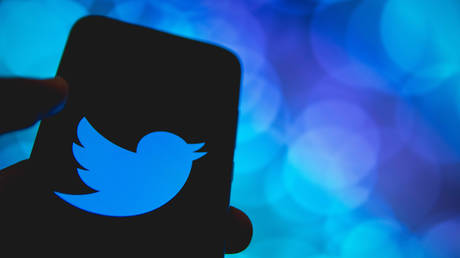 The platform still doesn't comply with Russian law, Putin's spokesman has argued © Nikolas Kokovlis / NurPhoto via Getty Images
Any proposal to lift Russia's ban on Twitter is a matter for the national media regulator, Kremlin spokesman Dmitry Peskov has said. A senior member of the State Duma's Committee on Information Policy recently proposed lifting restrictions on the platform.
MP Anton Gorelkin suggested that the Twitter ban, which was imposed more than a year ago, could be lifted after a recent policy shift by the social media giant. Twitter has stopped hiding posts by official Russian accounts in its search results, and has added labels to Western state-affiliated news outlets, Gorelkin noted.
Even so, Peskov expressed skepticism about removing the restrictions on Twitter in Russia when commenting on Tuesday.
"The relevant agency, Roskomnadzor, is the competent party on the matter. It will decide whether its conditions have been met. So far, there is plenty of material which does not comply with the requirements," said the Kremlin spokesman.
Roskomnadzor expressed similar sentiment on Monday, stating that it has a list of around 1,300 Twitter posts which are in breach of Russian law.
The regulator banned Twitter in early March 2022 at the request of the prosecutor general's office. It accused the platform of discrimination against Russian news outlets and a failure to police disinformation about Moscow's military operation in Ukraine.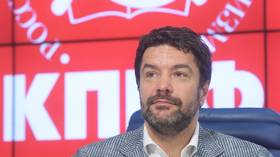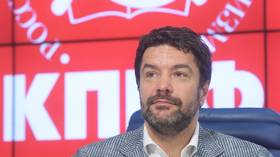 Read more
Russian Communist Party opposes unblocking Twitter
Previously, Roskomnadzor said Twitter had failed to delete content prohibited in Russia, such as child pornography, advice on the consumption of narcotics, and calls for illegal acts.
On Sunday, Twitter CEO Elon Musk was accused of "not abiding by sanctions" over his refusal to crack down on the account of former Russian President Dmitry Medvedev.
Musk argued in response that "all news is to some degree propaganda," and claimed that had been told that Russian President Vladimir Putin "called me a war criminal for helping Ukraine, so he's not exactly my best friend."
Peskov was asked to comment on that particular accusation, responding that the billionaire must have been "misinformed" and that the Russian leader had never made remarks of that nature. (RT)
Azərbaycan24 sosial şəbəkələrdə