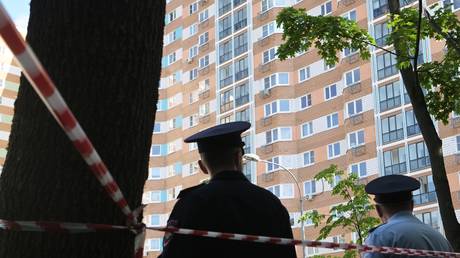 The raid was a response to recent strikes on decision-making centers in Kiev, Dmitry Peskov has said Police officers at a residential building damaged by a drone attack on Profsoyuznaya Street in Moscow on Tuesday. © Alexey Nikolsky; Digit; RIA Novosti
Tuesday's failed drone raid on Moscow was an attempt at payback by Kiev for Russia's latest airstrikes on a Ukrainian decision-making center, Kremlin spokesman Dmitry Peskov has claimed. This comes after the Russian Defense Ministry reported that eight plane-type UAVs were shot down near the Russian capital.
"It is clear that we are talking about the response of the Kiev regime to our very effective strikes on one of the decision-making centers. This strike took place on Sunday," Peskov told journalists after the attack. President Vladimir Putin later confirmed that Russian forces struck Ukraine's military intelligence headquarters in Kiev "two or three days ago."
Peskov stated that he was not aware if the drone launch sites had been determined, but argued that the attack "once again confirms" the need to continue the military operation in Ukraine until its goals are achieved.
The spokesman also said the authorities and military personnel in Moscow and Moscow Region had carried out their duties properly and that the air defense systems also "worked well."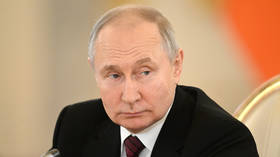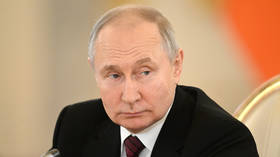 Read more
Putin confirms strike on Ukrainian military intelligence HQ
According to the Russian Defense Ministry, all eight drones involved in the raid on Moscow on Tuesday morning were neutralized before they could reach their targets. Three were suppressed by electronic warfare measures and deviated from their intended course, while the remaining five were shot down by air defense systems, the ministry reported. The raid only resulted in several residential buildings sustaining slight damage and two civilians receiving minor injuries, according to officials.
Following the raid, Putin stated that "Kiev's attack on civilian targets in Moscow confirms what method Kiev uses," calling Tuesday's incident "terrorist activity."
Russian officials have suggested that the goal of the drone raid was to spread panic in Moscow. "Ukraine and its Western handlers would certainly like to see lines of cars leaving Moscow, closed shops, and demonstrations," the deputy chairman of the State Duma Committee on Defense, Aleksey Zhuravlev, said, noting that Kiev had ultimately failed to achieve its goal of spreading panic and that the attack has not affected life in the capital in any way. (RT)
Azərbaycan24 sosial şəbəkələrdə