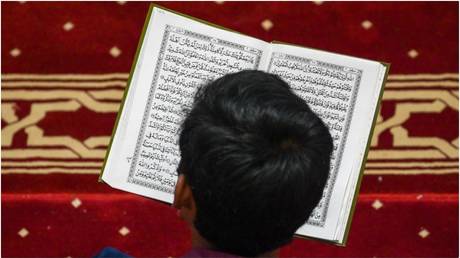 It is not a crime to set the Muslim holy book on fire, Jens Stoltenberg said A man reads the Koran. © Bay Ismoyo / AFP
It is not necessarily a crime to burn the Koran in public, NATO Secretary General Jens Stoltenberg said on Thursday, responding to a question about the recent incident in Sweden, which caused outrage among the Muslims. The issue is especially sensitive, given that the Muslim-majority country of Türkiye is one of the two member states that has so far refused to ratify Sweden's bid to join the US-led military bloc.
"I understand the emotion and the depth of feeling this causes," Stoltenberg told reporters at a press conference on Thursday. He added that the burning of the Koran was "offensive and objectionable [but] not necessarily illegal."
Stoltenberg also addressed the anti-NATO protests in Sweden that took place earlier this month. "I do not like them. But I defend the right to disagree. This is part of the freedom of expression," he said.
"What is important for me is that we have to make progress on finalizing the accession of Sweden into the alliance," NATO chief explained. "I spoke with [Turkish President Recep Tayyip] Erdogan recently and we agreed to convene a high level meeting of officials here in Brussels, Thursday, next week."
On Wednesday, an Iraqi citizen living in Sweden burned a copy of the Koran outside a mosque in Stockholm amid the celebrations of Eid al-Adha, a major Muslim holiday.
Türkiye, which is one of the two member states that have so far not ratified Sweden's bid to join the bloc, strongly condemned the Swedish authorities for allowing the book-burning to go ahead.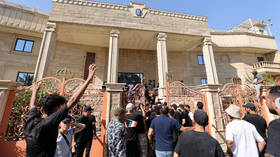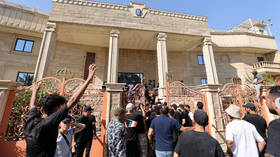 Read more
Protesters storm Swedish embassy following Koran burning
"We will eventually teach Western monuments of arrogance that insulting Muslims is not freedom of thought," Erdogan said on Thursday, according to Anadolu news agency.
"As [for] those who commit this crime, those who allow it under the guise of freedom of thought, those who turn a blind eye to this baseness will not achieve their goals," the Turkish leader said.
Ankara previously objected to anti-Turkish demonstrations in Stockholm that were organized by Kurdish and left-wing groups. Erdogan has threatened to block Sweden's accession to NATO unless the Nordic country extradites people linked to the Kurdistan Workers' Party (PKK), which Ankara considers a terrorist organization.
The Swedish authorities have condemned the public burning of the Koran in the past, but argued that such actions are protected under the country's liberal laws.
"Sweden has a far-reaching freedom of expression, but it does not imply that the Swedish Government, or myself, support the opinions expressed," Foreign Minister Tobias Billstrom said in January. (RT)
Azərbaycan24 sosial şəbəkələrdə