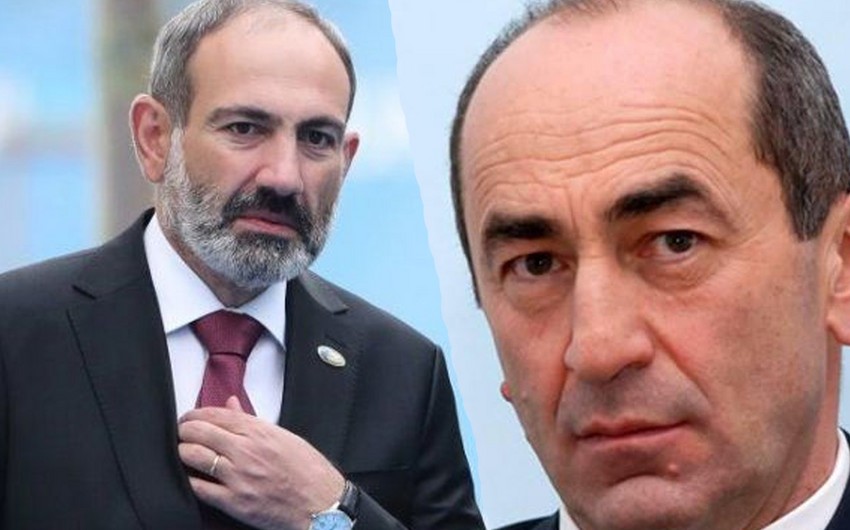 The struggle is expected to be mainly between Nikol Pashinyan and Robert Kocharyan in the early parliamentary elections on June 20. The parties also use the Karabakh factor in this political campaign. Kocharyan, one of the organizers of the Khojaly genocide, is using all means to win the election. For this purpose, he is trying to benefit from the Armenians coming to Armenia from the occupied territories of Azerbaijan and Karabakh.
Robert Kocharyan uses all means to get the votes of the former countrymen. He makes unrealistic promises to Armenians. Kocharyan, who has been president of Armenia for ten years, is trying to get the votes of his compatriots for money. The residents of Syunik and Gegharkunik provinces are provided with cash and daily necessities for their votes. As is known, Kocharyan's team includes former officials. It is no secret that they obtained most of their wealth illegally. Kocharyan also has experience in illegally seizing power. He made Levon Ter-Petrosyan resign in 1998, deceiving the people. On October 27, 1999, he defeated his political rivals by launching an armed attack on parliament and strengthened his power until 2008. In the same year, he had Serzh Sargsyan's presidency confirmed by using force. In doing so, he managed to cover up the crimes he committed during his time in power and before.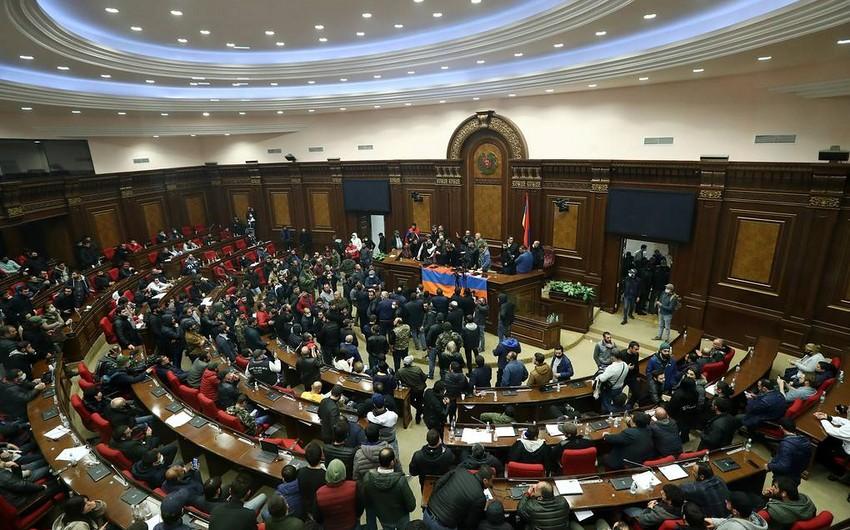 By the way, presidential elections were held in Armenia in February 2008. At that time, the Central Election Commission announced the victory of one of the candidates, the government-backed Serzh Sargsyan, with 52.8 percent of the vote. Another candidate, Armenia's first president, Levon Ter-Petrosyan, called the election fraudulent and did not recognize the results. Extensive rallies were held in the country on March 1-2 to protest the falsification of election results. The authority used force to disperse the rally. The fire opened by the army and police killed ten people and wounded many others. The perpetrators have not yet been punished. After Nikol Pashinyan became the Prime Minister of Armenia, the criminal case on the events of March 1-2, 2008, was relaunched. Former President Robert Kocharyan was arrested on July 27, 2018, in connection with the case. Robert Kocharyan is accused of overthrowing the constitutional order and accepting large amounts of bribes and money laundering.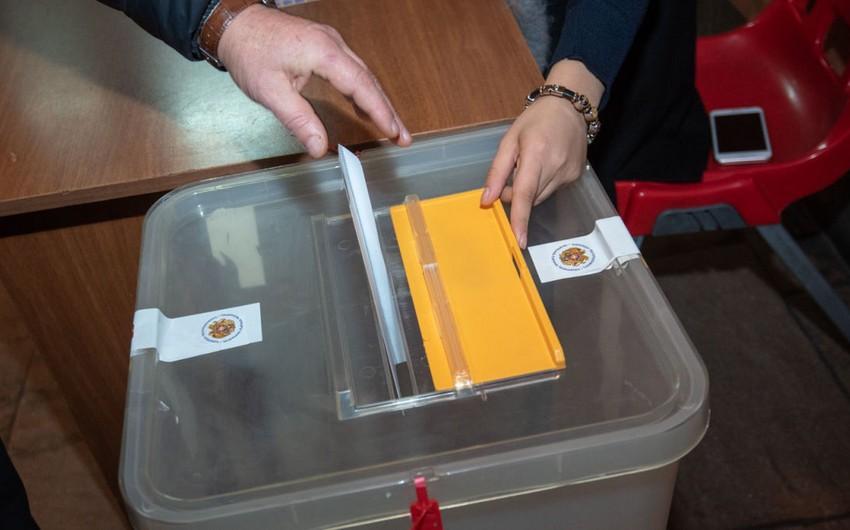 And now a new game starts. Since Robert Kocharyan was in power in the previous elections, he realized his intention by using state resources. Now he is trying to get votes with illegally collected money. Armenians who are citizens of Azerbaijan are registered as Armenian voters. Armenian citizens of Azerbaijan in the territory controlled by Russian peacekeepers are taken to Gorus. They are written down as Armenian voters there. In this way, Armenian voters from "Karabakh" are gathered for Robert Kocharyan. In addition, almost all Armenians living in Karabakh during the occupation obtained Armenian passports. It will allow them to participate in the elections in favor of Kocharyan. Armenian political technologist Karen Kocharyan said that bribery of voters could be found in all regions of Armenia. The millions that Kocharyan illegally collected during his tenure in power help him in this process.
Along with having Armenian people's blood in his hand, Kocharyan played a crucial role in making Armenia's economy dependent on foreign powers. During his presidency, many enterprises located in Armenia were transferred to Russia to pay off Armenia's debt. This has strengthened the country's dependence on Russia.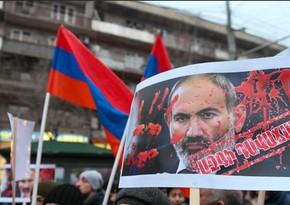 Kocharyan played an exceptional role in plundering Armenia. According to the analytical articles published by the media outlets of this country, Robert Kocharyan and Serzh Sargsyan stole 20-30 billion dollars during their presidencies. It was found that Alexander Sargsyan, Serzh Sargsyan's brother, had 30 million dollars only in one bank. The Armenian society knows that Robert Kocharyan received a bribe of 6 million dollars in the "Kongress" hotel. Moreover, Armenian oligarchs in Russia also provide financial assistance to Kocharyan. To note that he was released on bail of $4.2 million. The amount of money given by the Armenian businessmen in Russia is not secret and rumor.
Robert Kocharyan had succeeded in bringing the armed Armenians living in occupied Karabakh to Armenia for money to quell the protests in March events in Yerevan. During these events, these militants were used to suppress peaceful rallies. Artur Vanesyan, the former director of the National Security Service of Armenia (now an opponent of Pashinyan, chairman of the Vatan Party, is in the same block with Serzh Sargsyan), said: "Robert Kocharyan said on television, 'I have nothing and no guilt.' But we will show him what it is and how he has got it. "
Azərbaycan24 sosial şəbəkələrdə
Whatsapp xəttimiz -
070 224 40 25